News
10 Nintendo Switch Games You Should Play Right Now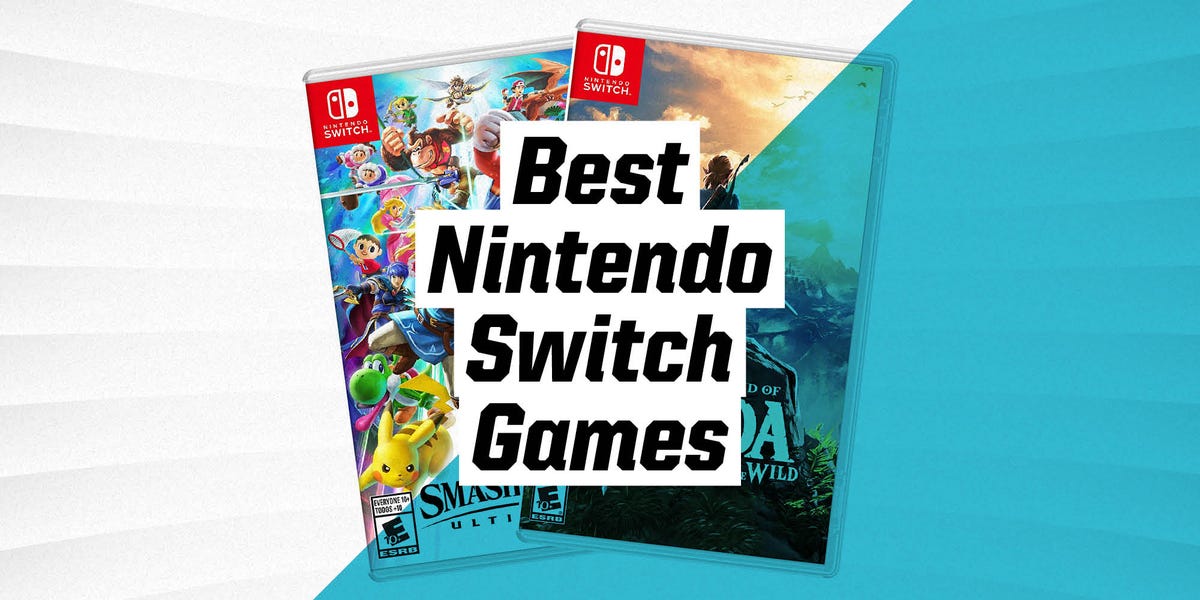 Staff, Courtesy of Nintendo Switch
Whether you're interested in the latest entries to a beloved series or playing your favorite indie game on your commute, the Nintendo Switch is a great console for you. Combining the mobility of handhelds and the experiences of an at home console, the Switch has been a massive success. In the past year, its popularity has only grown, and fresh anticipation for new titles makes it a great time to dig into a classic or immerse yourself in a whole new world.
What to Consider
From visual novels to rogue-likes to action-filled, open world adventures, every kind of game is on the Nintendo Switch. Its unique hardware does raise some considerations, however. As a handheld, the console doesn't quite have the graphical output of other consoles of this generation, so some third-party titles may run at a lower frame rate or resolution than their console or PC counterparts (check reviews of specific ports if that's a concern). If you're playing on a Switch lite, be aware that a select few titles will require separate Joy-Cons to use for a controller. Those on our list below will work with either version of the console, and are optimized to run smoothly on the Switch's hardware.
How We Selected
The hard part about making a list like this is choosing what games have to be left off. From Nintendo's first party studios to indie developers, this list represents some of the stand out, must play titles on the system. Most are unique to the Switch, while others are great to play in bite-sized segments on the go. Gameplay-focused or story-driven, open-world or linear-progression, challenging or chill, many of these titles are made to be flexible, letting you play how you want to.
Advertisement – Continue Reading Below
1
Best Open World
The Legend of Zelda: Breath of the Wild
Nintendo
bhphotovideo.com
$59.99
Breath of the Wild defined the switch as its hugely successful launch title in 2017. In this reimagining of the Zelda series, Hyrule is an open field to climb in, glide over, and ride across. 
Whether you want to play as a legendary adventure or wandering traveller, you can choose how to play: Help people in the game's many side quests, solve puzzles in the 120 shrines hidden around the map, tackle dungeons in each corner of the world, or set forth to defeat Ganon in Hyrule Castle. For fans of past titles, the lack of narrative direction may be a letdown.
2
Best Fighting Game
Super Smash Bros. Ultimate
Nintendo
walmart.com
$52.99
Super Smash Bros. Ultimate is the definitive Smash Bros. experience. From tournament-style 1v1 fights on Final Destination to 16 player fights with items turned up on a custom stage, Ultimate makes room for all the fun we've had with the series over the years. Every fighter and stage is back, with many notable additions (and still more releasing through DLC). 
Playing alone? The World of Light is a campaign mode that unlocks the roster for the rest of the game, and is a good way to learn to play for newcomers. As with past titles, there is a learning curve—but smashing all the buttons is fun, too.
3
Best Mario Game
Super Mario Odyssey
Nintendo
amazon.com
$57.92
Super Mario Odyssey is all about running around, jumping into places you shouldn't go, and collecting all the things. Like other titles, there is a variety of kingdoms with unique architecture to jump on, many puzzles, and quirky challenges to overcome as you chase Bowser and his minions. 
With the mimicry powers of Mario's new hat, Cappy, you get to do all that as various enemies, items, and parts of the stage itself. With hundreds of hidden moons and Mario's robust movement abilities, there is always something new to do on the Odyssey.
4
Best Strategy Game
Fire Emblem: Three Houses
Nintendo
amazon.com
$56.85
The Fire Emblem series is known for strategy gameplay, stories of intrigue, and a strong ensemble of characters. Three Houses introduces these elements to an sprawling fantasy world with branching paths and deep customization. 
As a professor at Fódlan's military academy, you can shape your class into the fiercest Pegasus Knight's or build friendships over tea. Hardcore players can spend hundreds of hours getting to know each character, while difficulty modes and other quality of life features make it easy to see the epic story play out. 
While you'll certainly want to chart each path the game has to offer, replayability is bogged down by repeated areas early in the campaign.
5
Best JRPG
Xenoblade Chronicles: Definitive Edition
Nintendo
amazon.com
$39.80
Xenoblade Chronicles was a monumental release in 2010. Set in a world where all life lives on the bodies of dormant titans, the stunning visual landscape is the draw in for many players. With that comes a sprawling, spoiler-filled story about a boy and a legendary sword, dozens of hours of exploration, and an intricate combat system to master. You can play as different party members to tank, heal, cast, or wield the legendary Monado. 
A complete graphical overhaul, new UI, better quest tracking, and an entire extra chapter make the remastered Definitive Edition for Switch the best way to play this classic.
6
Best Pokémon Game
Pokémon Sword and Shield
Nintendo
amazon.com
$55.11
Every Nintendo console has its Pokémon games, and the Switch is no exception. Currently the only mainline title on the platform, Pokemon Sword and Shield is the best way to play the classic experience of raising a starter, fighting a team of comical baddies, and catching them all. 
The formula is made more approachable by quality-of-life features like experience-share and the Corviknight Flying Taxi, while novel mechanics like camping and cooking introduce new ways to prepare your team for battle. Ultimately, how you feel about what's changed and what stayed the same from your own first Pokémon game will decide whether this is the right one for you.
7
Coziest Game
Animal Crossing: New Horizons
Nintendo
amazon.com
There isn't a more welcoming game than Animal Crossing: New Horizons. Players are invited to take a vacation and make their own island getaway in this mixture of homebuilder and farming sim. Animal Crossing is meant to be played a little bit every day, a perfect fit for the Switch. 
You'll always find there's something to do: Chat with neighbors, water flowers, collect fruit, furnish your home, visit other islands, and watch out for shooting stars. And with your Nook Phone, players have complete control. Terraform your island into a picturesque escape, model it off a real location, or keep it random. Just don't forget to weed every day.
8
Best 2D Platformer
Celeste
Matt Makes Games Inc.
amazon.com
$19.88
Celeste is a game with heart. Players control Madeline, a girl climbing a mountain and overcoming internal struggles. This game blends metaphorical struggle with physical obstructions in an artful way, and you'll have to master the movement abilities at the core of this platformer to overcome both of them. 
Each level is designed with various puzzles and tiers of collectibles in hidden or heart-to-reach areas, giving speedrunners and completionists an optional challenge while leaving a (still challenging) path open for players more interested in watching Madeline's ascent. 
This is a hard game, but its many accessibility options can help scale down the difficulty.
Nintendo
amazon.com
$34.88
Hades is a rogue-like from indie darling Supergiant. As Zagreus, son of Hades himself, fight and flirt your way through the underworld to reach the surface. Built around the run-based nature of the genre, this story is about developing relationships and finding family, which often takes the form of fighting someone. 
The game features an arsenal of weapons to match a variety of play styles, as well as metagame and run-based customizability. Every character is lovable in their own way, from the three headed Cerberus to the cosmic entity that is Chaos, and you'll be making just one more run to see them again and again in this hit indie title.
10
Best Co-Op
Kirby Star Allies
Nintendo
bestbuy.com
$59.99
First you draw a circle, then you dot the eyes. Then, team up with heroes and villains of every previous game to take on the biggest cosmic deity yet! Sounds like a classic Kirby game to me. In this platform, not only can Kirby transform into his various copy abilities, but heroes from Meta Knight to Marx are playable too! Each level is made for co-operative puzzle solving, and friends can jump in at any time over couch co-op. 
The game's AI works well too, helping you solve puzzles by combining different copy abilities into new combos. With four players it can be hard to keep track of all the action, but a little chaos adds to the fun.
This content is created and maintained by a third party, and imported onto this page to help users provide their email addresses. You may be able to find more information about this and similar content at piano.io
Advertisement – Continue Reading Below
Most Related Links :
reporterwings Governmental News Finance News