Automobile
Can You Drive a New Car Without Insurance: Everything You Need to Know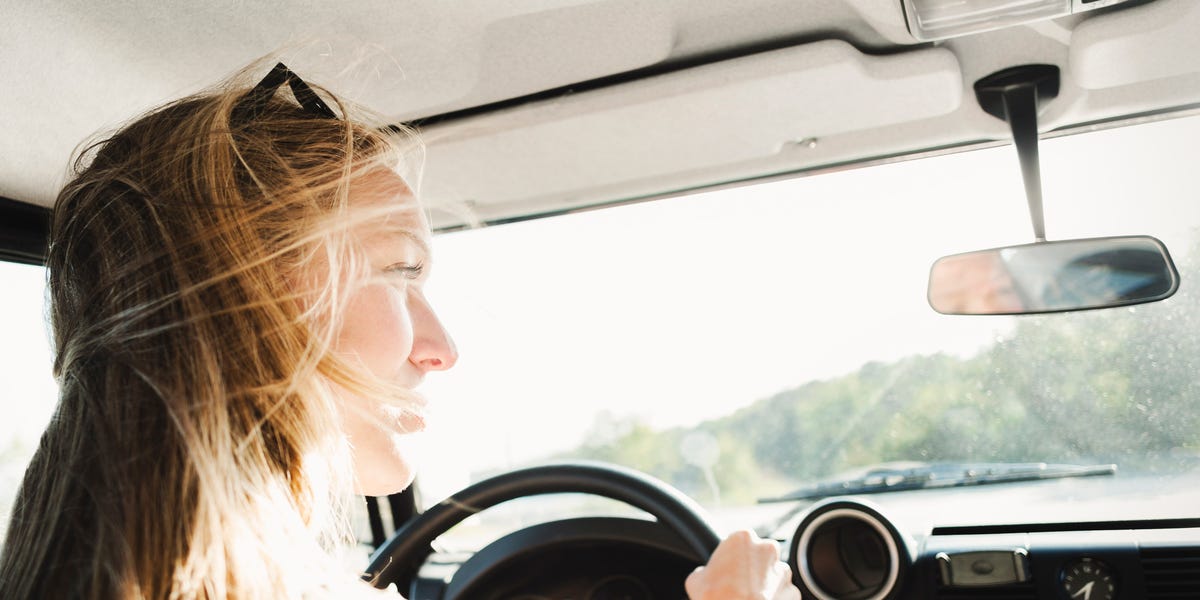 Can you drive a new car without insurance? Before you head to your favorite dealership, it's important to understand your coverage requirements. Stick around and learn all the ins and outs of mandatory car insurance for your new set of wheels.
Buying a New Car Without Insurance
Call your insurance agent before you head to the showroom if you're serious about purchasing. They might recommend you get insurance before completing the purchase. While some dealerships will allow you to buy the vehicle without insurance, all 50 states and Washington, D.C., require drivers to have financial responsibility of some kind before you can drive the automobile off the lot.
Test drives are covered by the dealer's insurance, as at that time, the vehicle is owned by the car company, provided you have a valid driver's license, that is. If you already have a policy on another car, you probably won't need to start another one for the new wheels.
Another perk of existing coverage is it will likely protect your purchase for up to 14 days, as reported by Neckerman Insurance Services. This limit does vary by provider, as some insurers will only extend coverage long enough for you to get your car home from the showroom. Many lenders also have additional insurance requirements, whether you're leasing or financing, that must be satisfied before you get the keys.
New Policy If Adding or Replacing a Car
Your existing coverage may permit you to leave the dealership. However, relying on it poses a risk, whether you're adding or replacing a vehicle. Most carriers will only cover your new car up to the actual cash value (ACV) of your current set of wheels per 4AutoInsuranceQuote.com , for example:
You trade in your insured SUV that's worth $10,000 on a new $30,000 sedan. If it's totaled on the way home, your insurance will only cover the value of your original automobile, or $10,000. Now you owe the bank the difference ($20,000.)
Add your new vehicle to your policy and increase your coverage limits before taking possession of your car. You can make these insurance updates by contacting your agent over the phone or often online.
What Is New Car Insurance?
As soon as you drive off the dealer's lot, your car's value drops by 10 percent. It further decreases up to another 20 percent over your first year of ownership. Now your $20,000 new car is used, and it may only be worth around $16,000. If it gets totaled in an accident, hurricane, or another circumstance, you would owe your lender the difference in value, plus your deductible. Fortunately, there are specialized policies designed for new car owners, including:
New Car Replacement Coverage
The purpose of new car replacement insurance is to completely replace your unusable vehicle with another, comparable one. This type of coverage may be an excellent choice to protect against your automobile's depreciation, although it does come with an increased premium.
Another scenario when you might benefit from new car replacement coverage is during the first few years of your loan. During this phase, your new vehicle depreciates the fastest. If you're comfortable taking on the risk of owing the bank more than your car is worth, skip this coverage and its high price tag.
GAP Coverage
Consider Guaranteed Asset Protection (GAP) coverage when you plan to finance or lease your new automobile. It's valuable because GAP will cover the difference between the ACV and the amount you still owe — if you total your vehicle while under contract, reports ValuePenguin . After your insurance company pays their portion, you won't be on the hook for the remaining balance with this type of coverage.
Do I Need Car Insurance Before I Buy a Car?
While the experts at Policygenius do recommend you buy car insurance before you buy the car, the good news is that you have plenty of time to shop around for the ideal policy. Your agent doesn't need your new car's vehicle identification number (VIN) to get started. They can use all your other information to ensure the policy is ready to go as soon as you find your dream car. Unlike purchasing other insurance products, like health, life, or disability, brokers can set up car insurance policies quickly, and there's no waiting period for coverage.
Your dealership's finance department is an authorized party that's permitted to process your state's motor vehicle department's (MVD) paperwork. They are obligated to collect various documents from you to complete the agency's vehicle registration application. Most of the time, your MVD will want proof of insurance before they issue your new tags. If that proof is required when you submit your registration application, you must have coverage before the dealer can legally give you the keys.
Required Auto Insurance In My State
Most states typically require the following minimum auto insurance coverage options:
Bodily injury.
Liability property.
Damage liability.
Personal injury.
Personal injury protection (fault states).
State minimum coverage may be enough coverage for you if you pay for your vehicle outright. However, just because these bare-bones limits satisfy the state doesn't mean that you're well protected. Consider buying more than just the limits and safeguard your assets and your future income. Compare multiple policies with various options and premiums, then decide which add-ons you want and how much coverage you can afford.
Can you drive a new car without insurance? No. If you're shopping around for a fresh ride, you probably won't be able to take it home without showing proof that the car is insured.
Check this out if you need additional information, resources, or guidance on car insurance.
Sources:
New-Car Replacement Insurance Explained | nerdwallet.com
Do I Have Insurance When I Drive My New Car Off the Lot? | neckerman.com
Do I Need Car Insurance Before I Buy a Car? | policygenius.com
Buying a New Car Without Insurance | valuepenguin.com
Can You Buy a Car if You Don't Have Insurance? | 4autoinsurancequote.com
Can I Buy a Car Without Auto Insurance? | autoinsurance.org
This content is created and maintained by a third party, and imported onto this page to help users provide their email addresses. You may be able to find more information about this and similar content at piano.io
Most Related Links :
reporterwings Governmental News Finance News