Automobile
Car Insurance in Athens, Georgia: Everything You Need to Know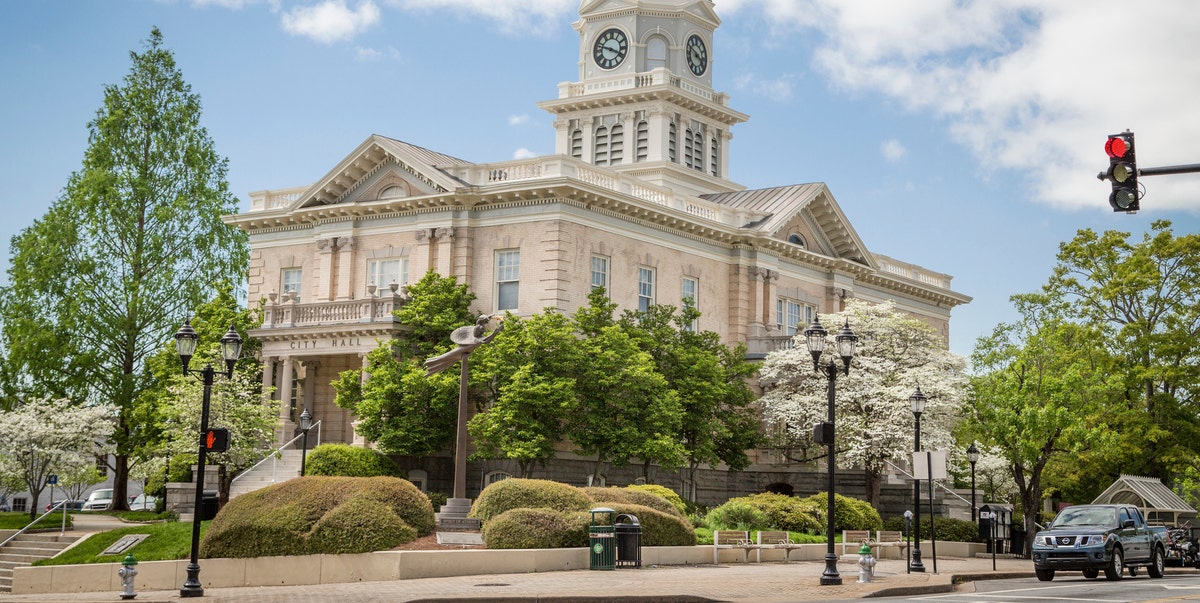 When it comes to car insurance, Athens, Georgia, is one of the more affordable cities in the United States. However, your annual premium may vary greatly depending on which insurance company you choose. Check out this detailed guide to car insurance in Athens:
What Are the Minimum Car Insurance Requirements in Athens?
Buying the state-required minimum car coverage is one of the best ways to keep your premium low, but you should beware of having insufficient coverage. If you have only liability coverage, your auto insurance provider will only provide compensation for the other parties' losses if you're responsible for causing an accident. This type of coverage doesn't pay for your own medical bills or vehicle repairs.
According to Insurify, every driver in Athens is required to carry the minimum auto insurance coverage required in Georgia, which includes:
Bodily injury liability coverage for each victim in an accident: $25,000.
Total bodily injury liability coverage for an entire accident: $50,000.
Total property damage liability coverage for an entire accident: $25,000.
What Are the Most Common Auto Insurance Coverage Limits in Georgia?
In Georgia, many drivers purchase the following car insurance coverage limits to better protect themselves on the road:
Bodily injury liability coverage: $100,000 per person and $300,000 per accident.
Property damage liability coverage: $50,000 per accident.
Medical payments coverage: $5000.
Uninsured motorist bodily injury coverage: $25,000 per person and $50,000 per accident.
Collision coverage: $500 deductible.
Comprehensive coverage: $100 deductible.
How Much Does Auto Insurance Cost in Athens?
In a survey, The Zebra found that the average driver in Athens pays $1519 a year for car insurance. That's more affordable than the statewide average of $1609 and the national average of $1548.
How Are Car Insurance Rates Calculated in Athens?
Auto insurance companies in Athens calculate their quotes based on the factors below:
Location
Your car insurance premium may differ depending on which part of Athens you live in, says AutoinsuranceEZ. Generally, drivers in bigger cities face higher auto insurance costs because the larger number of vehicles on the streets makes them more likely to meet with an accident. With a population of 85,116, Athens is a relatively small city, which is one of the reasons why its car insurance rates are comparatively low.
Based on accident statistics, Athens is a safe place to drive. Its traffic fatality rate is much lower than the national average, so you can expect your insurer to charge you a favorable rate. Additionally, you should note that the number of auto thefts in your neighborhood can also affect your premium. If you reside in a part of Athens that has a high vehicle theft rate, you may have difficulty finding cheap car insurance. However, you can try to get a discount by installing a GPS tracking system or anti-theft device in your car or purchasing comprehensive coverage.
Credit Score
Your credit score is one of the main factors influencing your auto insurance cost. If you have poor credit, you may find yourself paying 100 to 200 percent more for car insurance than someone who has a stellar credit score.
Age
Over the decades, car insurance companies have gathered a lot of data proving that drivers with less experience are more likely to get involved in an accident. If you're a young driver, your auto insurance provider will most likely regard you as a high-risk policyholder. Therefore, you have to be prepared to pay a higher premium.
Driving Record
Having a speeding ticket or an at-fault accident in your driving history can cause your auto insurance cost to go up. Fortunately, some car insurance providers offer the accident forgiveness discount to drivers with minor violations. However, this discount doesn't apply to major offenses, such as reckless driving and DUI.
Vehicle
If it's damaged in an accident, an economy car costs much less to repair or replace than a luxury vehicle, making it a lot cheaper to insure. Also, such a car doesn't require a comprehensive insurance policy, which results in even more savings.
Marital Status
If you're married, you can save on auto insurance by taking advantage of the bundling discount. You and your spouse can reduce your car insurance cost by insuring your vehicles under one policy or bundle your auto policy with your homeowners or renters policy to save even more.
Gender
If they set premiums based on gender, most auto insurance companies will charge male and female drivers differently by about 1 to 3 percent. With other factors being the same, your gender generally doesn't significantly increase or decrease your risk of accidents.
Driving Distance
In some cases, insurers may use your annual driving distance or purpose of driving to determine your rate. However, in actuality, your driving reason and distance won't greatly affect your auto insurance cost unless you're driving for business purposes, which can raise your premium by as much as 10 percent.
Which Are the Most Affordable Car Insurance Companies in Athens?
One of the best ways to keep your auto insurance cost low is to compare quotes from multiple insurance companies and choose the one that best suits your coverage needs. In Athens, the most affordable insurer for the average driver is Georgia Farm Bureau. The following is a list of car insurance providers in Athens that offer the most competitive rates:
Georgia Farm Bureau: $967 per year.
USAA: $1236 per year.
State Farm: $1406 per year.
GEICO: $1552 per year.
Progressive: $1768 per year.
While it's relatively easy for you to find cheap auto insurance in Athens, you have to make sure you purchase a policy that can properly protect you in the event of a collision. It's recommended that you obtain higher liability coverage limits so that you can minimize your out-of-pocket expenses if you cause an accident. Additionally, it's worthwhile to buy collision and comprehensive coverage, which covers the cost of repairing or replacing your damaged vehicle.
Check this out if you need additional information, resources, or guidance on car insurance.
Sources:
Cheap Auto Insurance Quotes in Athens, GA (2021) | insurify.com
Athens, GA Car Insurance | thezebra.com
Athens, GA Auto Insurance | Cheap Car Insurance in Athens, GA | autoinsuranceez.com
Comprehensive Car Insurance: Everything You Need to Know | caranddriver.com
Car Insurance Company List | caranddriver.com
Liability Car insurance Cost: Everything You Need To Know | caranddriver.com
Car Insurance | caranddriver.com
This content is created and maintained by a third party, and imported onto this page to help users provide their email addresses. You may be able to find more information about this and similar content at piano.io
Most Related Links :
reporterwings Governmental News Finance News