Automobile
Car Insurance in Erie, Pennsylvania: Everything You Need to Know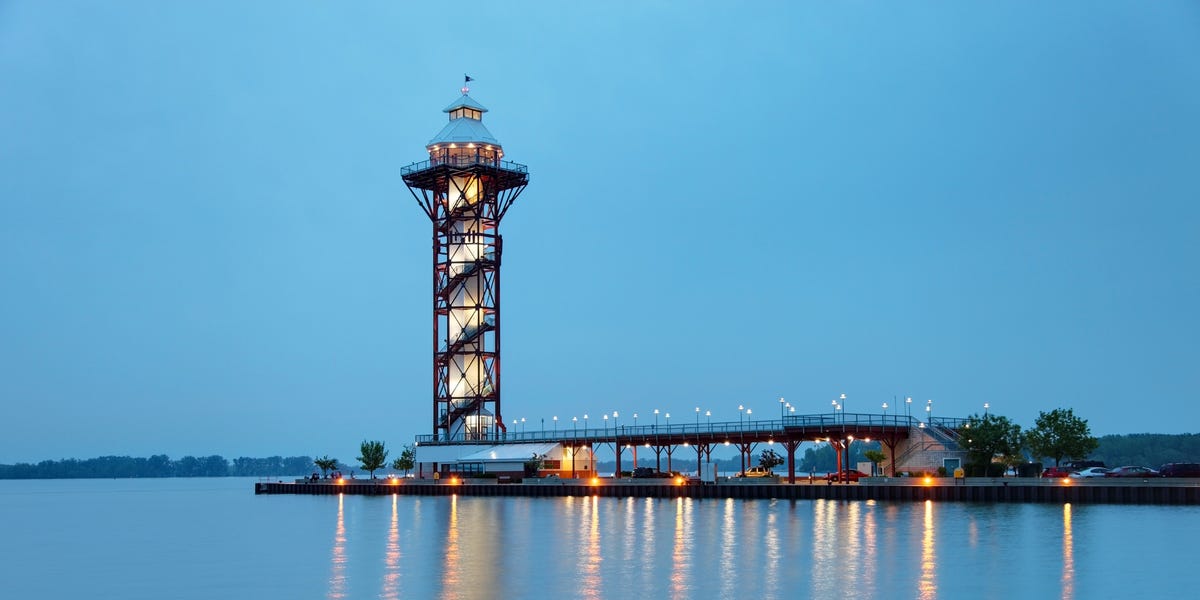 Looking for the best and most affordable car insurance in Erie, Pennsylvania? Knowing Pennsylvania's insurance requirements and the individual factors that go into your rates can help you find the best policy.
Car Insurance Erie PA Requirements
All drivers in Erie, Pennsylvania, must have auto insurance. The specific insurance requirements include the following:
$15000 bodily injury liability per person.
$30000 bodily injury liability per accident.
$5000 property damage liability per accident.
$5000 first-party medical coverage.
This is considered minimum coverage. Some drivers may need additional coverage beyond the minimum requirements to ensure they are protected. For example, if you drive a brand new vehicle or have a lease, your lender may require that you have full coverage.
Insurance Companies in Erie, Pennsylvania
Erie, Pennsylvania, has a lot of insurance providers. Here are a few of the top providers to consider:
Allied.
Cal Casualty.
Mercury.
State Auto.
GEICO.
Erie.
Nationwide.
State Farm.
According to The Zebra, the average annual rate of auto insurance in Erie, Pennsylvania, is $1,450 per year, which is slightly lower than the state average of $1,475. Both averages are lower than the national average rate of $1,548 per year.
GEICO tends to have the cheapest rates for minimum coverage, with an average annual rate of $811 per year, followed by Erie, with an average annual rate of $1,008 per year.
How to Choose the Best Insurance Provider in Erie
The best insurance provider may vary, depending on your insurance needs and budget. Here are a few things to consider as you shop for insurance in Erie, Pennsylvania:
Zip code.
Age.
Your vehicle.
Driving record.
Gender.
Marital status.
Miles driven.
Credit rating.
Zip Code
Your location within Erie, Pennsylvania, will influence your rates because accident and theft rates can affect insurance rates within different areas. QuoteWizard lists a theft rate of 1.11 per 1,000 residents in Erie, which is below the national average of 2.37 per 1,000 people. This is what partly contributes to the lower than average insurance rates in Erie.
Age
Younger drivers in Erie, Pennsylvania, pay the highest rates for insurance. According to The Zebra, teen drivers in Erie pay an average of $4,385 per year. Teen drivers may need to maintain good driving records and inquire about student discounts to find affordable insurance. Drivers in their 50s pay the cheapest rates in Erie, with an average annual rate of $1,268.
Your Vehicle
The vehicle you drive also affects insurance rates. Newer cars can be more expensive to replace, which means insurance rates will be higher. However, if your vehicle is equipped with certain anti-theft or safety features, you may receive a lower rate.
Driving Record
Driving record is one of the biggest influences on your rates. Drivers with a perfect record with no accidents or violations will enjoy the best rates. Drivers with an at-fault auto accident will notice the biggest increase in rates with an average annual rate of $2,287. A reckless driving charge is the next highest rate with an average rate of $2,136 per year.
Gender
Gender does not influence rates as much, but it can have a minimal effect. The difference in rates may be as low as two to three percent and are usually based on the percentage of claims by gender in the area. Your driving record and age will have a much greater influence on your rates.
Marital Status
Whether you are single or married can also influence your rates in Erie, Pennsylvania. Drivers who are married tend to enjoy slightly lower rates, usually because the insurance company considers them to be less risk. Married drivers can also combine their policies for a multi-driver discount, which can bring down rates even further.
Miles Driven
The number of miles you drive each year is also calculated into your insurance rates. Drivers with longer commutes are at an increased risk of an accident, which can increase your insurance rates.
Credit Rating
Your credit rating is also considered when calculating insurance rates. Drivers with a good credit score may receive discounts. The differences can be significant with drivers with an excellent credit rating paying, on average, $1,223 per year. This is compared to drivers with a less than perfect credit score who pay, on average, $2,696 per year.
If any of these factors change, it is important to reevaluate your policy. Insurance providers will often increase rates following an accident or violation. If this happens, you may need to shop around and change policies.
Other Ways to Save on Erie, Pennsylvania, Insurance Rates
In addition to maintaining a good driving record and shopping around, there are a few other ways you can save on insurance rates:
Adjust your deductible: A deductible is the amount of money you'll pay before your insurance company will cover any damages or losses. A higher deductible usually comes with a cheaper rate. You will have to pay more if you need to use your insurance benefits, but you can save on monthly payments.
Maintain consistent coverage: Having gaps in your coverage can lead to an increase in rates. This is because insurance providers consider drivers without insurance to be at higher risk.
Consider your coverage needs: While all drivers in Erie, Pennsylvania, must carry the minimum insurance policy, you can add more to your coverage as needed.
Choose a vehicle based on insurance: The value and make of your vehicle will also affect your insurance rates. Before choosing a new vehicle, obtain a quote and find out how much it will cost to insure. Opting for certain anti-theft or safety features can help you offset an increase in insurance costs based on the vehicle.
It is always a good idea to reconsider your insurance needs routinely. Even if your credit rating or vehicle does not change, your insurance company may still increase rates.
Car insurance in Erie, Pennsylvania, is affordable, especially when compared with the national average. You can find even cheaper rates by comparing prices among providers and maintaining a good driving record. Check this out if you need additional information, resources, or guidance on car insurance.
Sources:
Erie, PA Car Insurance I thezebra.com
Best Auto Insurance Rates in Erie, Pennsylvania I quotewizard.com
Best Car Insurance in Pennsylvania I caranddriver.com
How To Reinstate Cancelled Auto Insurance I caranddriver.com
This content is created and maintained by a third party, and imported onto this page to help users provide their email addresses. You may be able to find more information about this and similar content at piano.io
Most Related Links :
reporterwings Governmental News Finance News