Automobile
Car Insurance in Waco, Texas: Everything You Need to Know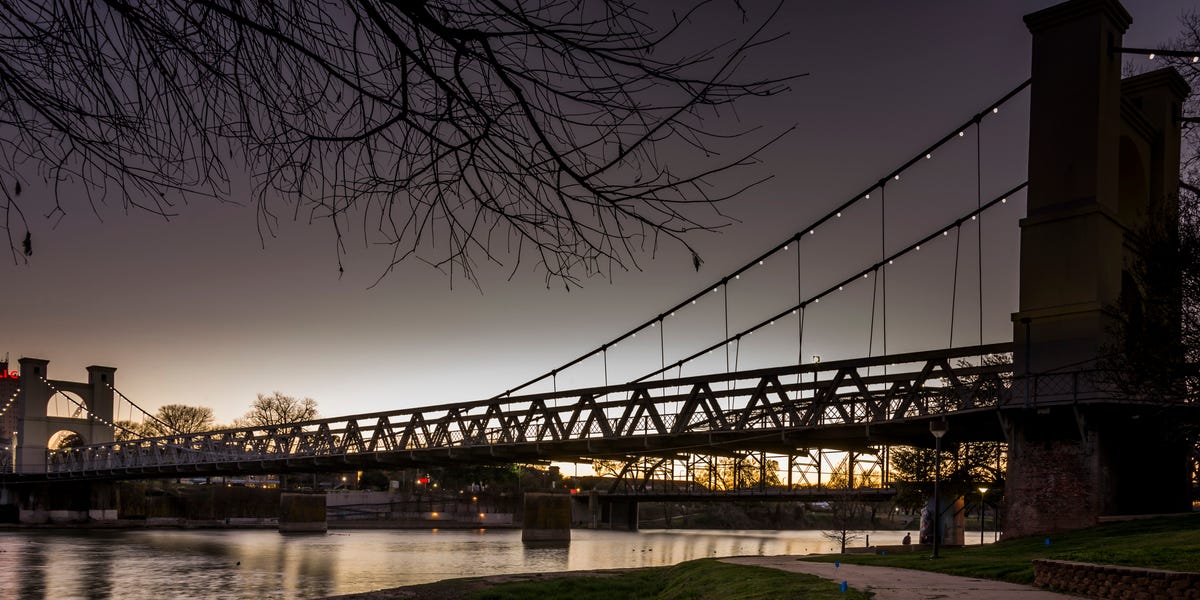 Like most states, Texas requires all drivers, including those who live in Waco, to carry a minimum amount of car insurance if they want to operate a motor vehicle on state roadways. Prices for car insurance in Waco, Texas, vary from one driver to the next depending on driver age, ZIP code, and other personal details.
Texas Insurance Requirements
According to ConsumerAffairs, the state of Texas has a 30/60/25 car insurance rule. That means, to meet Texas insurance requirements, Waco drivers should make sure their policies include the following:
Bodily Injury Liability: $30,000 per person/$60,000 per accident.
Property Damage Liability: $25,000 per accident.
While 30/60/25 coverage meets the state's legal requirements, it might not be enough to cover the total cost of repairs and medical care after a serious accident. ConsumerAffairs suggests you raise your limits to 100/300/100. Raising your liability limits will keep you from having to pay out of pocket if you're at fault in an accident.
How Much Do Waco Drivers Pay for Car Insurance?
The Zebra notes that Waco drivers pay, on average, $1322 a year for car insurance. That's lower than both the statewide average of $1415 and the nationwide average of $1548. According to Cheap Car Insurance, Waco drivers typically have a 19-minute commute. That's six minutes faster than the national average, which means Waco drivers spend less time on the road. Shorter commutes put Waco drivers at less risk of having an accident, which is why they enjoy lower rates.
What Factors Affect Individual Insurance Rates?
When calculating your insurance rates, insurance companies factor in your driver profile. That means you could end up paying more or less for car insurance than the average Waco driver. Each company has its own formula for determining how much to charge you for a policy, which is why The Zebra recommends that you shop around to save money. Here's what some of the leading insurance companies charge Waco drivers:
GEICO: $1110 a year.
USAA: $1160 a year.
State Farm: $1205 a year.
Allstate: $2191 a year.
While prices vary from one insurance company to the next, all providers factor in your age when calculating your rates. Waco drivers in their 50s can expect to pay lower rates than other drivers in the area because they're seen as an experienced and responsible group. If you're a driver in your teens, you can count on paying the highest rates because you don't have as much experience behind the wheel. The Zebra provides a breakdown of rates for Waco drivers based on age:
Ages 16 to 19: $3345 a year.
Ages 20 to 29: $1720 a year.
Ages 30 to 39: $1301 a year.
Ages 40 to 49: $1265 a year.
Ages 50 to 59: $1142 a year.
Ages 60 to 69: $1178 a year.
Ages 70 to 79: $1442 a year.
Gender and marital status also have an impact on how much you pay for car insurance. Male drivers tend to pay more because the data shows that they're involved in more accidents. Single drivers typically pay more because they're more likely to file claims compared to married drivers. Here's what you can expect to pay, depending on your gender and marital status:
Female Drivers: $1307 a year.
Male Drivers: $1322 a year.
Single Drivers: $1228 a year.
Married Drivers: $1134 a year.
Divorced Drivers: $1322 a year.
Widowed Drivers: $1201 a year.
The Zebra points out that one of the best ways to keep your car insurance costs down is to maintain a clean driving record. Your insurance provider won't hesitate to raise your rates if you get cited for DUI, speeding, or reckless driving. Here's what you can expect to pay for car insurance with specific violations on your record:
DWI/DUI: $2038 a year.
Reckless Driving: $2021 a year.
At-Fault Accident (with damages under $1000): $1660 a year.
At-Fault Accident (with damages over $2000): $1991 a year.
Speeding Ticket (16 to 20 mph over the speed limit): $1433 a year.
Insurance providers will also factor in your credit history because they see it as a reflection of how financially responsible you are. If you improve your credit score from the "Poor" tier to the "Excellent" tier, you could see your insurance costs drop by 60 percent. Here's what you can expect to pay depending on your credit rating:
Poor (300 to 559): $2740 a year.
Fair (580 to 669): $1636 a year.
Good (670 to 739): $1322 a year.
Very Good (740 to 799): $1229 a year.
Excellent (800 to 850): $1097 a year.
Finally, your insurance provider will analyze your ZIP code to see if you live in a neighborhood that has high incidences of auto theft and vandalism. SmartFinancial provides a breakdown of insurance rates by Waco ZIP code:
76701: $1182 a year.
76702: $284 a year.
76704: $1248 a year.
76705: $1267 a year.
76706: $1228 a year.
76707: $1123 a year.
76708: $1056 a year.
76710: $1254 a year.
76711: $959 a year.
Car Insurance Discounts for Waco Drivers
Even if you fall into a high-risk age bracket or live in a high-risk ZIP code, you can still save money on your car insurance, thanks to an array of discounts. Bankrate suggests that you inquire with your insurance agent about qualifying for the following discounts:
Pay In Full Discount: Many car insurance companies reward customers with a discount if they choose to pay their premium upfront instead of monthly.
Good Student Discount: When you add your teen driver to your car insurance policy, they may qualify for a good student discount if they maintain a 3.0 GPA or higher.
Safe Driver Discount: If you allow your insurance provider to track your driving habits with a smartphone app, you could receive a customized discount based on how safely you drive.
Now that you know how insurance companies calculate rates for Waco drivers, you can make an informed decision about what type of policy is right for you. By doing your due diligence, you can get the best insurance in Waco at a reasonable price.
Check this out if you need additional information, resources, or guidance on car insurance.
Sources:
Find the Best Car Insurance Companies in Waco, TX | consumeraffairs.com
Waco, TX Car Insurance | thezebra.com
Cheap Car Insurance in Waco, Texas | cheapcarinsurance.net
Waco Car Insurance | smartfinancial.com
Best Cheap Car Insurance in Waco | bankrate.com
100/300 Insurance Cost: Everything You Need to Know | caranddriver.com
Cheapest Car to Insure for Teenager: Everything You Need to Know | caranddriver.com
This content is created and maintained by a third party, and imported onto this page to help users provide their email addresses. You may be able to find more information about this and similar content at piano.io
Most Related Links :
reporterwings Governmental News Finance News