Automobile
Everything You Need to Know About Insurance Prices by Car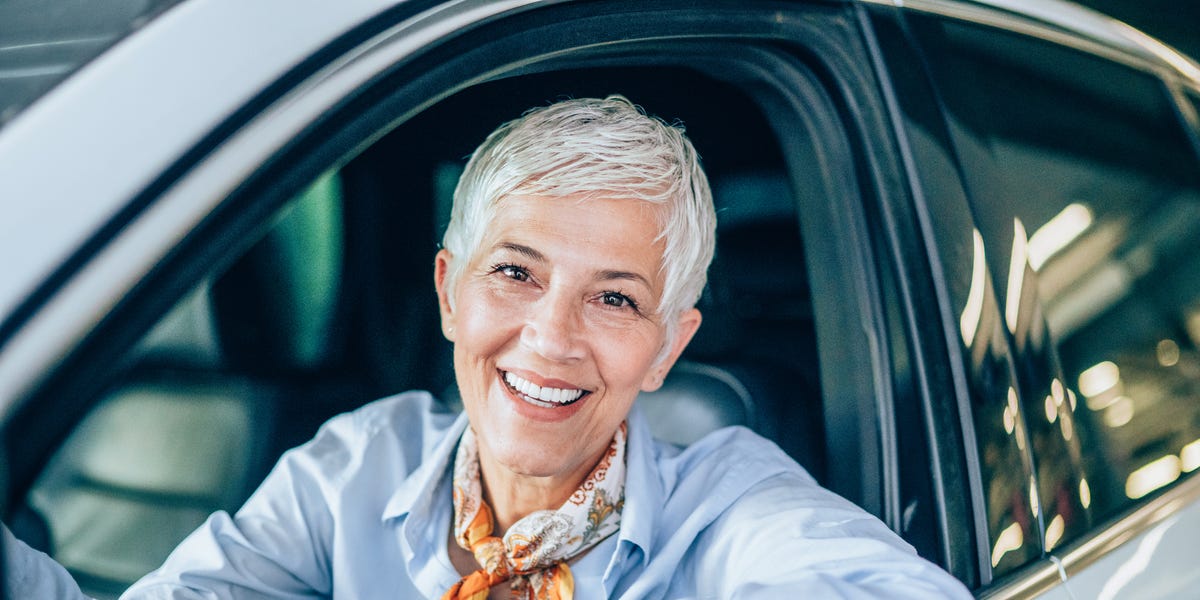 When comparing insurance prices by car, getting the coverage needed based on the car's make and model and state requirements at the best price is important. To find the companies that offer what is needed, comparing rates with multiple insurers provides the information necessary to make an informed decision.
What Factors Affect Insurance Prices for Cars
When requesting quotes from insurance companies, there are several factors to consider, according to Finder.com and Nerdwallet.com:
Car make and model.
Marital status, gender, and age.
Level of coverage.
Driving record.
Location.
Credit score.
Car insurance history.
Theft.
Sportiness.
Body type.
Price.
Repair costs.
Car Make and Model
The car's make and model has an effect on rates according to Insure. For example, an expensive car will need higher levels of coverage to cover damages incurred when an at-fault accident occurs whereas an older car might need the addition of roadside assistance.
Marital Status, Gender, and Age
Your personal characteristics can affect the rate quoted. A teen driver will be quoted a higher rate than drivers in other age groups. Insurers consider younger drivers to be the worst drivers due to inexperience, which leads to accidents and tickets. Someone who is newly licensed usually receives higher rates as well as young male drivers.
Level of Coverage
When choosing your level of coverage, keep in mind the more coverage you choose to have will impact the cost of the insurance putting the premium cost on the more expensive side, according to NerdWallet.
Driving Record
A person's driving record is generally taken into account when determining insurance premiums. If your record includes an at-fault accident, a recent DUI (driving under the influence), or a speeding ticket(s) you can expect raised insurance rates.
Location
Each state has its own minimum insurance requirements. The state you live in, the crime rate of your neighborhood, and how populated the area is affects the price of insurance.
Credit Score
Drivers with a poor credit history can usually expect higher insurance rates for their vehicle. This is due to many insurance companies using credit-based insurance scores versus a person's standard credit score. The insurance score looks at several factors such as a driver's payment history and any outstanding debt. They are not allowed to use personal information such as your occupation or your income when determining insurance rates.
Several states, which include Massachusetts, California, and Hawaii, do not allow insurance companies to use credit scores when figuring insurance rates for your vehicle.
Car Insurance History
The time you've been with your current and last insurer, claims placed, and whether your insurance has lapsed at any time factor into insurance rates.
Theft
The price of insurance can be affected by the likelihood of a car's popularity for thieves, says Finder. Some cars are targeted such as Chevrolet Impalas and Honda Accord.
Sportiness
Soft top convertibles are also prone to being stolen because they are easier to break into. Insurance companies also look at the car type when setting a rate. In the case of sportier car models, it is assumed a good percentage of drivers will drive at higher speeds, putting these drivers in the high-risk category for getting into an accident.
Body Type
The car's body type and trim impacts whether the insurance rate is high or low. Vehicles such as sports cars, convertibles, and SUVs tend to have higher insurance premiums.
Price
Insurers take into account the cost the company will be responsible for to repair or replace a car in case of an accident. The pricier the car, the more money will be paid out, making this a factor when determining a rate.
Repair Costs
How much the insurer pays when an accident occurs, and claims submitted are factors insurers take into account to calculate an insurance rate. An expensive vehicle equipped with upscale interior materials and advanced technology will incur higher repair costs than a moderately priced car.
Prices by Car Information
Here are some of the least, and most expensive cars to insure according to Insure.com's 2020 list of vehicles.
Least Expensive
Mazda CX-3
Although the Mazda CX-3 is equipped with a 148 horsepower engine and with plenty of safety features, the small CUV won't negatively impact the cost of insurance. In 2019, the CX-3 earned the designation as an IIHS Top Safety Pick due to its Adaptive Front Lighting technology and Mazda's Smart Brake Support. The rating plus the added technology are two reasons the insurance is affordable.
Honda CR-V LX
Honda also has vehicles that are affordable to insure. In the list of least expensive insurance, the CR-V LX ranked second. The Odyssey and the HR-V LX were also in the top. Five other Honda models ranked in the top 20.
Jeep Wrangler JL Sport S
Ranked third in the top 10 of least expensive insurance is the Jeep Wrangler JL Sport S. The Renegade Sport also made the top 10 and three more models in the top 20.
Outback 2.5I
In fourth place is the Outback 2.5I and the Forester 2.5I ranked in 7th place. In the top 20 list, the Crosstrek tied for 12th place.
Fiat 500X Pop
Closing out the top 5 on the list is the Fiat 500X Pop. The affordably priced car comes with numerous safety features, which make it one of the cars less expensive to insure. A few of these features include adaptive cruise control, Blind-Spot monitoring, backup camera, Rear Cross Path detection, and seven airbags. All these features are factors that contribute to the lower cost of insurance.
Most Expensive
AMG GT
One of the most expensive cars to insure is the AMG GT from Mercedes-Benz. With its turbocharged V-8 producing 469 horsepower and the AMG GT R producing 577 horsepower coupled with sky-high pricing also means much higher car insurance premiums.
Audi R8
The Audi R8 is listed as the second most expensive vehicle to be insured. The Audi R8 is a 5.2-liter dual-injection V-10 sports car producing 602 horsepower. The car has the capacity to reach and go over 200 mph. The high price of the car plus the powerful engine and speed capability lead to insurance premiums on the expensive side.
Dodge Challenger SRT Hellcat
In 9th place, the Dodge Challenger SRT Hellcat is a candidate for increased insurance premiums. The muscle car is noted for having a powerful engine allowing it to run an impressive quarter-mile in less than 11 seconds running at a speed of 131 mph.
Check this out if you need additional information, resources, or guidance on car insurance.
Sources:
Compare car insurance by make and model
Ranking the most expensive and cheapest cars to insure for 2021
How to Estimate Car Insurance Before Buying a Car
Insure.com's 2020 most and least expensive cars to insure
How Much Does it Cost to Insure a Car?
This content is created and maintained by a third party, and imported onto this page to help users provide their email addresses. You may be able to find more information about this and similar content at piano.io
Most Related Links :
reporterwings Governmental News Finance News