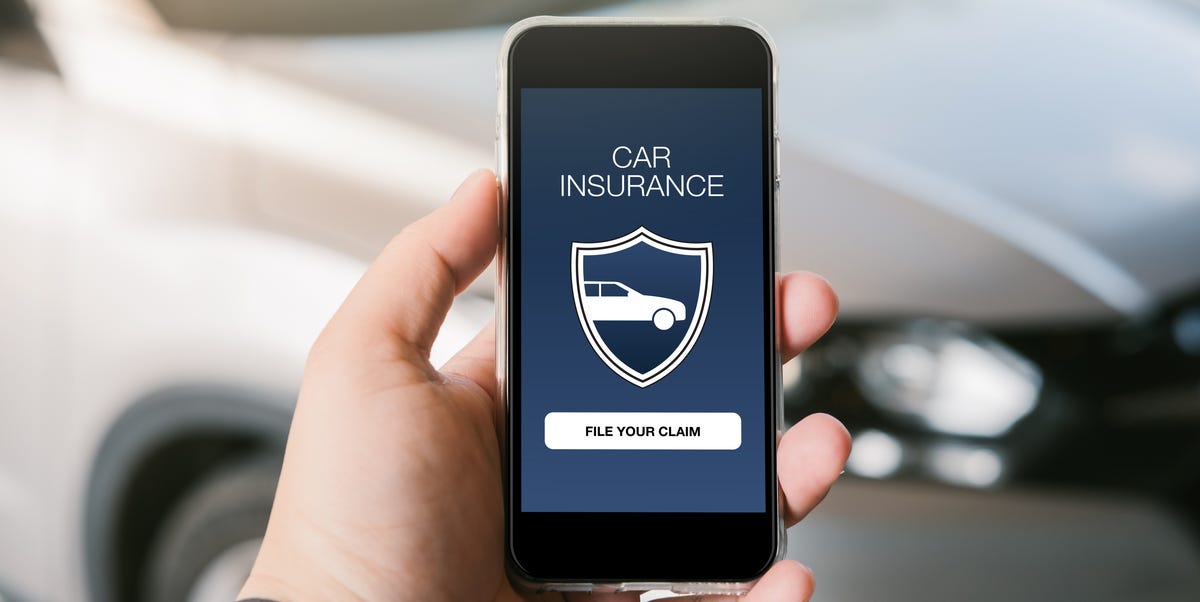 Chattapong Choosakarchanai / EyeEmGetty Images
Knowing how much is GEICO car insurance can help you decide whether to buy your auto policy from the insurance company. GEICO offers some of the lowest rates, and it's available all over the country.
What Is GEICO Insurance?
GEICO is an insurance company popular for providing a user-friendly customer experience and affordable rates. The insurance provider is an ideal choice for drivers with no recent accidents, as it offers them cheap rates. While GEICO's offers are similar to those of other major insurers, its online tools make it easier for customers to buy insurance services and file claims, resulting in a better user experience.
What Is the Brief History of GEICO Insurance?
In 1936, Leo and Lillian Goodwin founded GEICO in Texas to provide subsidized auto insurance for federal employees and members of the military, according to U.S. News. The name is an acronym for Government Employees Insurance Company.
The company grew steadily through the decades. GEICO caught the attention of a young Warren Buffett, who invested in the company in 1956 while still a student at Columbia University. Forty years later, the company became a subsidiary of Berkshire Hathaway after Buffet bought all its outstanding stock.
By 1964, GEICO had sold more than a million policies, and it invested in expanding its operations. In 1993, the company started increasing its advertising budget to gain more customers, launching notable ads such as the GEICO gecko campaign in 2000.
The company's popular "15 minutes could save you 15 percent or more" slogan was one of the most successful, as it emphasized that people could save a lot of money on vehicle insurance. You can buy GEICO car insurance in all 50 U.S. states and the District of Columbia. The company offers a wide range of insurance policies and by 2016 was the second-largest insurance provider in the U.S., beating companies like Allstate.
What Are the Benefits of Insuring With GEICO?
According to ValuePenguin, the benefits of buying insurance from GEICO include:
Its rates are fairly affordable.
You can have access to all the company's insurance services and products online.
It's ideal if you need multiple lines of insurance.
It provides 24-hour customer service.
Filing a claim is low-stress.
The company offers good value for money.
The company's rates are below the industry average.
What Are the Downsides of Insuring With GEICO?
U.S. News lists some disadvantages of insuring with GEICO:
It has a very low number of in-person offices, so it's not ideal for people who like to deal directly with insurance agents.
GEICO is not the best insurer for drivers with at-fault accident records within the previous five years.
Homeowners have to research their underwriter before purchasing a policy.
The company's claim updates are not the most accurate.
It can be difficult to contact the company's agents.
The company has a very expensive representative premium for people with DUIs.
What Are the Unique Features of Insuring at GEICO?
Unique features that make GEICO an ideal insurer, according to ValuePenguin, include:
GEICO Mobile App
The GEICO app is a user-friendly online tool that allows policyholders to use the company's products and services. Users can pay their premiums, get quotes and information about insurance policies, manage their policies, and file claims via the app. You can even pay your insurance premiums via Amazon Alexa. The company's app is the leader in the insurance industry in terms of ease of use and utility, and the firm continues to improve it to enhance customer experience.
Prime Time Contract
If you are a GEICO policyholder who is over 50 years old, Prime Time Contract guarantees the renewal of your auto insurance. While this program does not guarantee you will enjoy fixed rates, it ensures the company will renew your auto insurance even if it considers you a high-risk customer.
In addition to being over 50, you need to meet these requirements to qualify for the Prime Time Contract:
Your policy must not have drivers under 25 years old.
You must be free of accidents or violations for the past three years.
Your policy must not have vehicles used for business.
Guaranteed Renewable Policy for New Customers
While many major insurers only offer a guaranteed renewable policy to long-term customers, new GEICO customers can enjoy this policy, as well, says ValuePenguin.
Auto Repair Xpress
When you sign up for this program, GEICO guarantees your repairs at any of the partner repair shops in this program for as long as you own the vehicle. Note that other insurance companies offer this type of service as well.
Car Buying Service
GEICO also provides a car buying service that matches buyers with local dealerships. The program helps you save on car purchasing costs by showing you what other buyers paid for the vehicle you want to buy. Even people who are not GEICO policyholders can use this service to compare vehicle prices.
What Auto Insurance Coverages Does GEICO Offer?
GEICO's insurance coverages are similar to those of other major insurers, and they include:
Bodily injury and property liability coverage
Collision and comprehensive coverage
Gap Insurance for leased vehicles
Medical payment and personal injury protection coverage
Mechanical breakdown insurance, otherwise called car repair insurance, which you can only add to cars less than 15 months old that have fewer than 15,000 miles on the odometer
Ride-share insurance, which covers you while driving for work or pleasure
Emergency road service, which covers the cost of jump-starts, towing, locksmith services, and flat-tire changes, among others
Accident forgiveness, which means the insurer will not hike your premiums after one at-fault accident
Glass coverage, which allows you to file comprehensive claims for glass repairs for a cheap price
Rental reimbursement, which covers the cost of a rental car if your vehicle is out of service for over 24 hours
Car insurance prices vary depending on where you live, what car you drive, your driving habits, and other factors, so contact a GEICO provider to get an accurate quote.
Check this out if you need additional information, resources, or guidance on car insurance.
Sources:
https://www.valuepenguin.com/geico-insurance-review
https://cars.usnews.com/cars-trucks/car-insurance/geico-car-insurance-review
https://www.caranddriver.com/car-insurance/a32500340/what-is-comprehensive-car-insurance/
https://www.caranddriver.com/car-insurance/a35875139/geico-vs-allstate/
This content is created and maintained by a third party, and imported onto this page to help users provide their email addresses. You may be able to find more information about this and similar content at piano.io
Most Related Links :
reporterwings Governmental News Finance News