Automobile
View Photos of the 2021 Alfa Romeo 4C Spider 33 Stradale Tributo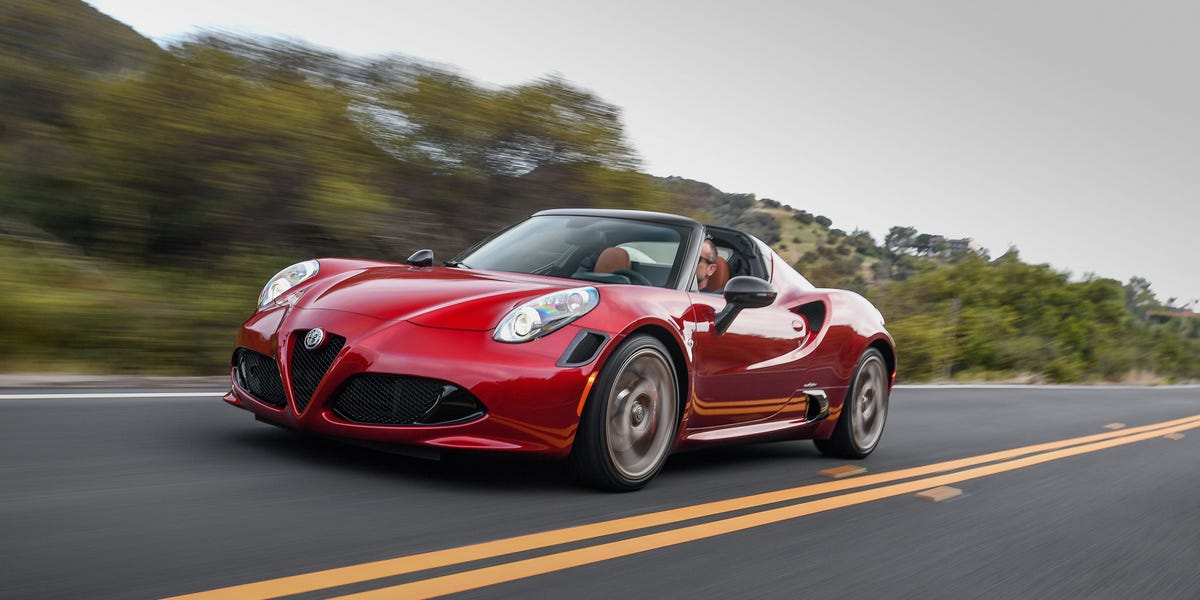 2 of 16
That's 1.7 liters of Alfa Romeo heritage pumped up like a turbocharged balloon. The engine makes 237 horsepower when it gets around to it.
3 of 16
The glory of red carbon fiber, the hell of riding in a plastic bucket.
4 of 16
The only digital screen is in front of the driver.
5 of 16
The dual-clutch transmission has six speeds and is best shifted hard. And often.
6 of 16
The 4C's intake screes and whooshes in your ear.
7 of 16
The 4C, like the old Lotus Elise, tests your commitment to sports-car ideals.
8 of 16
Last time we tested it, the 4C Spider got to 60 mph in 4.2 seconds.
9 of 16
All 33 examples set for North America are already sold.
10 of 16
Future collectible: You're looking at it.
11 of 16
2021 Alfa Romeo 4C Spider 33 Stradale Tributo
12 of 16
2021 Alfa Romeo 4C Spider 33 Stradale Tributo
13 of 16
2021 Alfa Romeo 4C Spider 33 Stradale Tributo
14 of 16
2021 Alfa Romeo 4C Spider 33 Stradale Tributo
15 of 16
2021 Alfa Romeo 4C Spider 33 Stradale Tributo
16 of 16
2021 Alfa Romeo 4C Spider 33 Stradale Tributo
Advertisement – Continue Reading Below
This content is created and maintained by a third party, and imported onto this page to help users provide their email addresses. You may be able to find more information about this and similar content at piano.io
Most Related Links :
reporterwings Governmental News Finance News