Automobile
View Photos of the 2021 Mercedes-AMG E53 Coupe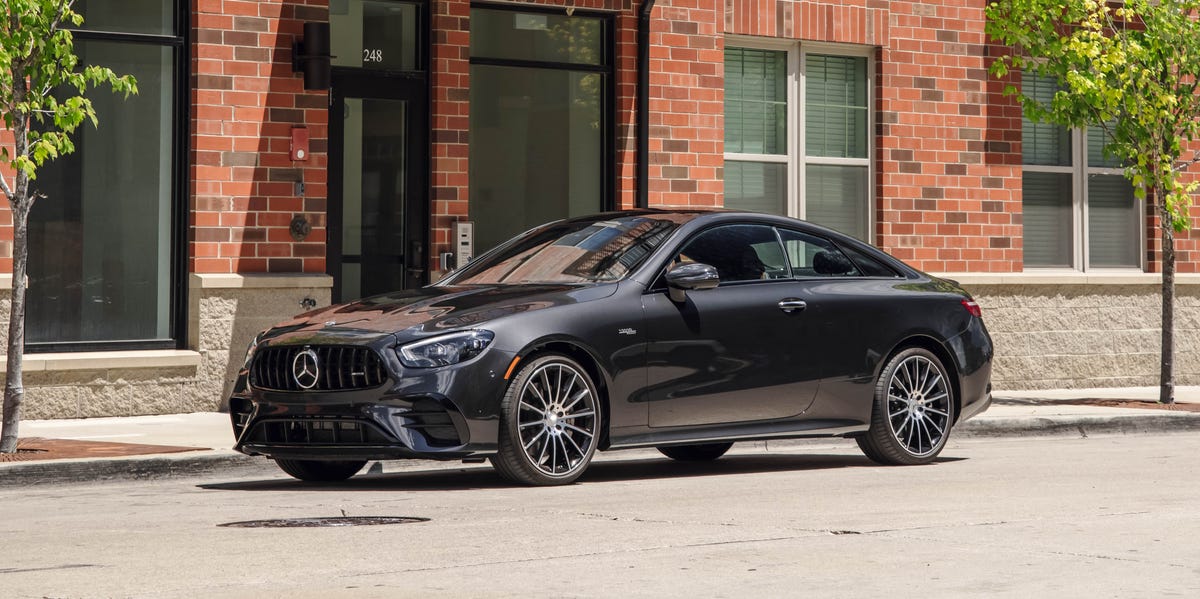 Michael SimariCar and Driver
The 2021 Mercedes-AMG E53 coupe gets a refresh that brings a more aggressive look, if not more power.
1 of 36
A new grille brings the Panamericana's 12-strake shark grin to the E53.
2 of 36
At the rear, a diffuser is framed by quad exhaust outlets.
3 of 36
The 3.0-liter turbocharged inline-six uses a 48-volt mild-hybrid system dubbed EQ Boost to sharpen responses.
4 of 36
The E53 coupe proudly does without a B-pillar, making for an almost convertible-like open cabin with the windows down.
5 of 36
The rear seats get the same treatment as the fronts: leather everywhere.
6 of 36
The center screen has a habit of showing the front camera feed at stoplights. Hey, Mercedes, that's what the windshield is for.
7 of 36
The touchpad infotainment controls on the steering wheel are easy to hit by accident.
8 of 36
Base price: $77,300, with our well-optioned test car approaching $100K.
9 of 36
It's tough to get a child seat in the back, but this seems to be a car optimized for work commutes and date nights.
10 of 36
As its 4Matic+ badge on the fender indicates, the E53 is all-wheel drive.
11 of 36
2021 Mercedes-AMG E53 coupe
12 of 36
2021 Mercedes-AMG E53 coupe
13 of 36
2021 Mercedes-AMG E53 coupe
14 of 36
2021 Mercedes-AMG E53 coupe
15 of 36
2021 Mercedes-AMG E53 coupe
16 of 36
2021 Mercedes-AMG E53 coupe
17 of 36
2021 Mercedes-AMG E53 coupe
18 of 36
2021 Mercedes-AMG E53 coupe
19 of 36
2021 Mercedes-AMG E53 coupe
20 of 36
2021 Mercedes-AMG E53 coupe
21 of 36
2021 Mercedes-AMG E53 coupe
22 of 36
2021 Mercedes-AMG E53 coupe
23 of 36
2021 Mercedes-AMG E53 coupe
24 of 36
2021 Mercedes-AMG E53 coupe
25 of 36
2021 Mercedes-AMG E53 coupe
26 of 36
2021 Mercedes-AMG E53 coupe
27 of 36
2021 Mercedes-AMG E53 coupe
28 of 36
2021 Mercedes-AMG E53 coupe
29 of 36
2021 Mercedes-AMG E53 coupe
30 of 36
2021 Mercedes-AMG E53 coupe
Advertisement – Continue Reading Below
This content is created and maintained by a third party, and imported onto this page to help users provide their email addresses. You may be able to find more information about this and similar content at piano.io
Most Related Links :
reporterwings Governmental News Finance News