Automobile
What Is Car Repair Insurance for Older Cars?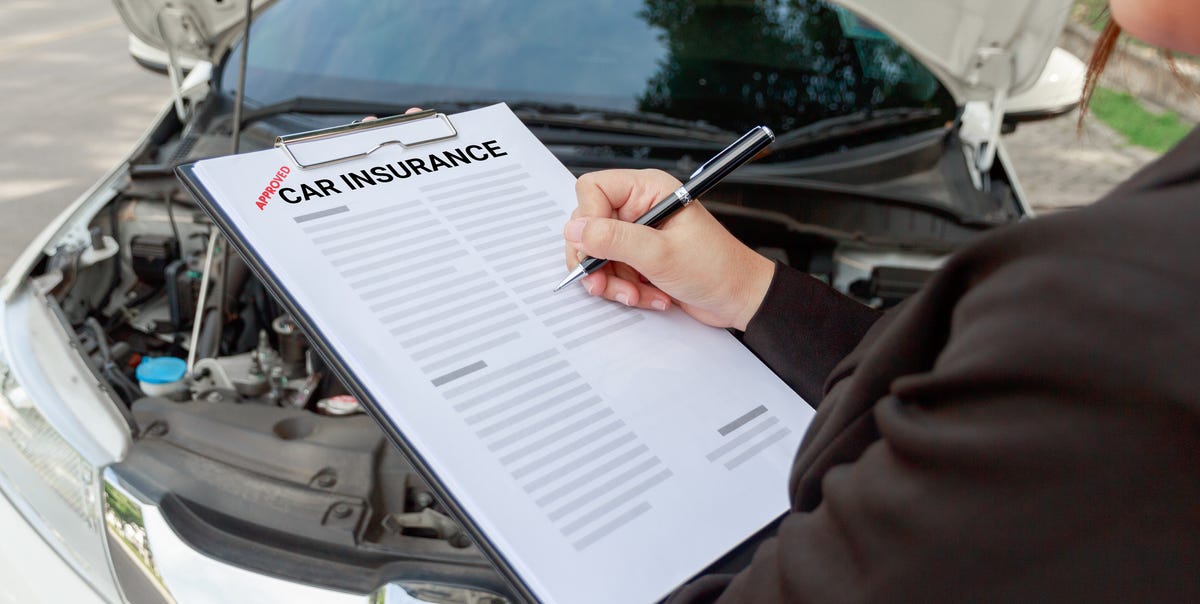 Buying car repair insurance for older cars can help reduce the ownership cost. However, some people think they can't get value from such policies considering the age and mileage of their vehicles. In this article, we cover the basics you need to know about mechanical breakdown insurance for older vehicles.
What Is Car Repair Insurance?
Car repair insurance, or mechanical breakdown insurance, covers the cost of repairing a vehicle's mechanical issues when the warranty period elapses. You can get this insurance policy from auto insurance companies such as GEICO and Allstate.
Can Car Breakdown Insurance/Car Repair Insurance Be Transferred?
It may be possible to transfer car breakdown insurance to another person when they buy your vehicle. However, you can only do this if your insurance provider allows it.
Is Car Repair Insurance Worth It?
For most drivers, especially owners of cars without a warranty, car repair insurance is a good investment. Having the policy means you don't have to spend out of pocket to cover expensive repairs such as a faulty transmission or engine.
What Does Car Repair Insurance Cover?
Car repair insurance typically covers the cost of repairing these components and items, according to WalletHub:
Engine
Transmission
Drivetrain
Exhaust
Power system
Brakes
Fuel system
Steering
Air conditioning
What Is Not Covered by Car Repair Insurance?
Mechanical breakdown insurance does not cover major repairs that fall under normal maintenance. It also doesn't cover the provision of new tires, new filters, or new spark plugs. Change of fluids, such as coolants and oil, and brake pads also do not fall under car repair insurance coverage.
How Does Car Repair Insurance Work?
Car repair insurance provides the same service as extended warranties. It pays for mechanical and electrical issues with your car when your warranty expires. However, you have to file a claim with your insurance company whenever you want to perform a major repair on your vehicle. Also, you can only take your car to a repair shop approved by the insurer.
What Are Some Limitations Imposed by Insurance Providers on Car Repair Insurance?
Insurance providers place several restrictions on car repair insurance, including:
Limited Providers
Only a few insurance providers offer car repair insurance, and most of them are auto insurance companies. The result is that you have limited options when you want to buy a mechanical breakdown insurance policy.
Vehicle Age and Mileage Restrictions
Insurance companies that provide car repair insurance will only accept vehicles of a certain age and mileage, says WalletHub. For example, you have to buy the policy within 30 days of the expiration of your new vehicle warranty to qualify for Mercury Insurance's car repair policy. Plus, your rate increases as the expiry date draws closer.
Will Minor Repairs Be Covered by Car Repair Insurance?
Car repair insurance rarely covers minor repairs because the policy has a $100-$250 deductible, which is designed for major faults.
What's the Difference Between Car Repair Insurance and an Auto Warranty?
There are several major differences between car repair insurance and an auto warranty, including:
Time of Purchase
You buy car repair insurance when your manufacturer warranty expires. However, you have to buy an extended warranty when you purchase a new car. So you buy an extended warranty earlier than mechanical breakdown insurance.
Payment
A car repair insurance is paid in premiums. You can bundle the payment with your regular auto insurance and pay monthly or quarterly. You can also opt out of the policy whenever you like. Conversely, an extended warranty requires payment upfront either as a stand-alone payment or as part of your car loan. Plus, you can't drop it even if you want to.
Choice of Mechanics
When you buy car repair insurance, you can only repair your vehicle at preapproved repair shops. With an extended warranty, you can take your vehicle to a wide range of dealerships and auto shops, which increases your options.
Providers
Only companies with a Property and Casualty license, such as auto insurance providers, can offer car repair insurance. However, companies that provide Vehicle Protection Plans sell extended warranties, according to Carchex.
Transferability
You can transfer extended warranties to a new owner when you sell a car. However, car repair insurance is not transferable.
Coverage
Car repair insurance typically offers bumper-to-bumper coverage, although there are exceptions. Extended warranties are more varied based on the price and the provider.
What Should I Consider Before Purchasing Car Repair Insurance?
WalletHub recommends considering these factors before buying car repair insurance:
Coverage Overlap
Most providers of car repair insurance require you to buy it when your original vehicle warranty is still active. The result is that you won't enjoy any benefits from the policy, as your manufacturer already covers repairs under the warranty. However, you need to purchase mechanical breakdown insurance if you want to get a good price or even qualify as older cars may not meet eligibility requirements or get higher rates.
Time of Need
You also need to consider when the car repair insurance is likely to be most beneficial. In most cases, this usually occurs after 100,000 miles or after the first seven years of ownership. Before then, most cars will deliver reliable performance if you keep up with regular maintenance. Unfortunately, your vehicle will probably not qualify for car repair insurance when it needs it most.
It is essential to know the value you are getting when you buy car repair insurance. For example, some insurance providers resell extended service products from other companies and package them as car repair insurance. The result is that if anything happens to your vehicle and you need to file a claim for repairs, the company will refer you to the original provider of the product they sold to you.
What Are the Alternatives to Car Repair Insurance?
Here are better alternatives to buying car repair insurance:
Buy a Reliable Vehicle
Instead of spending money on car repair insurance, you can avoid issues with your vehicle if you take the time to research and buy a car with a history of reliable performance and low ownership costs.
Keep Up With Maintenance
It is vital to keep up with manufacturer-recommended maintenance. Doing this will keep your car in top shape and prevent expensive repairs.
Use an Experienced and Trustworthy Mechanic
To keep your vehicle in good health and save on repair costs, hire a talented mechanic who has a proven track record with your vehicle's make and model.
Check this out if you need additional information, resources, or guidance on car insurance.
Sources:
https://wallethub.com/edu/ci/car-repair-insurance/10869
https://www.carchex.com/content/extended-warranty-for-cars-over-100k-miles
https://www.caranddriver.com/car-insurance/a31962206/does-car-insurance-cover-repairs/
https://www.caranddriver.com/research/a32878888/extended-warranty-for-car/
This content is created and maintained by a third party, and imported onto this page to help users provide their email addresses. You may be able to find more information about this and similar content at piano.io
Most Related Links :
reporterwings Governmental News Finance News