Automobile
What Is Government Employee Car Insurance?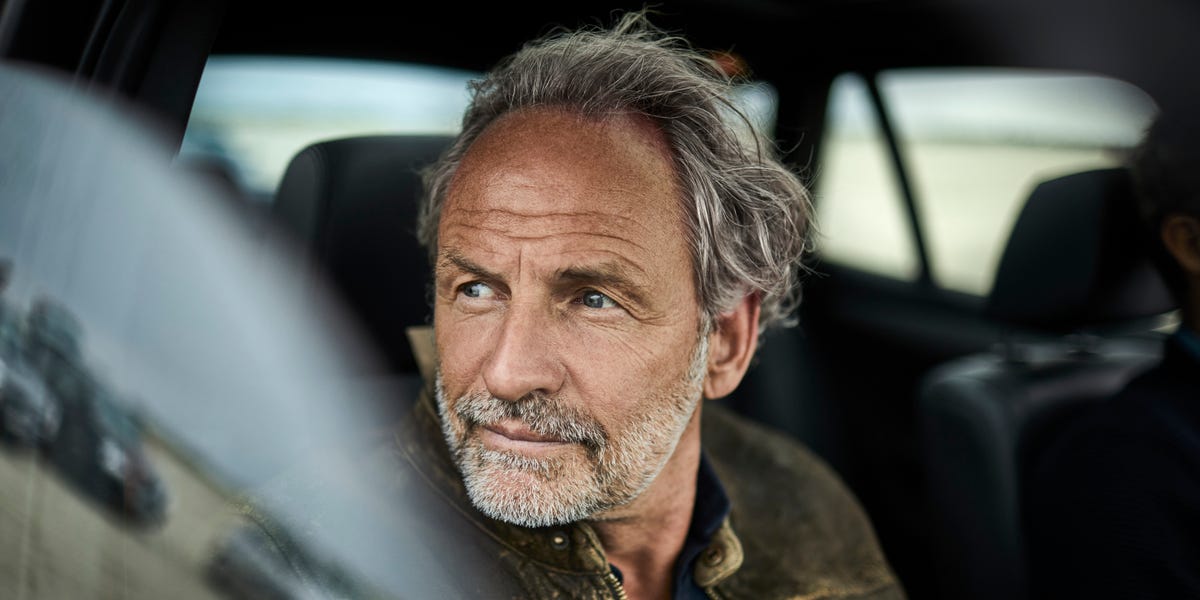 Government employees may be able to find cheap government employee car insurance. By comparing rates from multiple providers and knowing which ones offer discounts to government employees, you could find great savings on your car insurance.
What Is Government Employee Car Insurance?
Government employee car insurance is a discounted insurance policy offered to people who work for the government. A few insurance providers that may offer government discounts include Liberty Mutual, Farmer's Insurance, GEICO, Travelers, and Nationwide. However, even if an insurance company offers discounts to government employees, it's important to find out if they offer them in your state.
Your occupation can affect your insurance rates because the career you choose can demonstrate your risk level. Some professions are at a higher risk for accidents, especially when the job requires you to spend a lot of time on the road. While government employee discounts are available, they are not always easy to find.
According to The Zebra, government employees pay the same national average as non-government employees do, which is approximately $1548 per year.
Best Providers for Government Employee Car Insurance
Some of the best insurance providers for government employee car insurance include the following:
USAA: Average six-month rate of $545 (Only eligible to active military members and families)
GEICO: Average six-month rate of $602
State Farm: Average six-month rate of $647
Nationwide: Average six-month rate of $714
Progressive: Average six-month rate of $809
Farmers: Average six-month rate of $822
Liberty Mutual: Average six-month rate of $863
Allstate: Average six-month rate of $1011
USAA usually offers the best rates as long as you and your family are eligible for coverage. You or one of your family members must be an active or retired military member in order to qualify. They offer an average rate of $90 per month and $600 for a six-month policy. GEICO is also well-known for offering discounts to certain professionals, like teachers, doctors, salespeople, self-employed business owners, and government employees.
How to Get the Best Rates as a Government Employee
If you are looking for the best rates and are a government employee, find the best rates with these tips:
Sign up for safe driver programs: Some insurance companies offer safe driver programs. This may require that you install a telematic device in your vehicle to measure your driving habits.
Choose the right coverage: Evaluating your coverage needs can help you find an affordable rate. Policies with the minimum level of coverage are usually the cheapest, but you should also factor in your out-of-pocket costs if you are in an accident or have to file a claim.
Bundle your insurance policies: If you have other insurance policies, like homeowners, renters, or a motorcycle policy, it may be a good idea to bundle them. By doing so, you may qualify for a multi-policy discount.
Pay your policy in full: Paying your policy in full can also save you a few dollars. Find out how much it will cost you to pay the full premium upfront versus monthly.
Shopping around and comparing quotes is also an important part of finding the best rate. It can also be helpful to find out what additional discounts may be available with your current provider, as well as with any providers that you are considering. Some insurance providers may offer discounts for things like loyalty or low-mileage. Low-mileage discounts are usually available to drivers who drive fewer than 7,500-15,000 miles each year.
If you are an active or retired member of the military, you may also get a discount with providers other than USAA. An educational discount may also be available if your government position is in an educational role.
If you have a good driving record, then you may also qualify for a safe driving discount. Drivers who have a clean driving record without traffic violations, DUIs, or car accidents are considered to present less risk than those that do. Other available discounts include those for seniors, students, drivers with good credit, and drivers with few, or no, insurance claims.
How Much Coverage Do You Need as a Government Employee?
Evaluating your insurance coverage needs is a good way to find the best rates. You can usually choose between the following types of coverage:
Bodily injury liability: Most states require drivers to carry a minimum level of bodily injury liability per person and per accident. This minimum will vary from state to state.
Property damage liability: This term covers damages in the event that you are at-fault for an accident. However, it only covers damages to others' vehicles, not your own vehicle.
Medical coverage: Medical coverage (MedPay) covers your medical bills if you're in an accident. It may also cover your passenger's bills.
Uninsured/underinsured coverage: Uninsured/underinsured coverage covers your damages if you are in an accident with a driver with minimal, or no, insurance.
Collision coverage: Collision coverage covers the damages to your vehicle, even if you are at fault. It also covers damages in an accident with only one vehicle.
Comprehensive coverage: Comprehensive coverage covers other types of damage to your vehicle, like weather-related incidents or even theft.
Depending on your government position, you may have additional requirements on the level of coverage you need. Before shopping around, consider how much coverage you need.
Insurance Discounts Based on Memberships
Some government employees may also find additional discounts based on their membership or affiliation with certain groups, according to AutoInsurance.org. A few of these groups include:
Federal Manager's Association
National Federation of Federal Employees
Federal Law Enforcement Officers
Federal Physicians Association
If you are a part of a membership or organization, always ask if they have a connection with an insurance provider that offers discounted rates. You may need to offer proof of membership or buy through your membership website. They may also offer group rates.
Find ways to save on your government employee car insurance by comparing price quotes and considering your insurance needs. Government discounts are sometimes available, but you may have to ask for them.
Check this out if you need additional information, resources, or guidance on car insurance.
Sources:
https://www.thezebra.com/auto-insurance/driver/profession/auto-insurance-government-employees/
https://www.autoinsurance.org/auto-insurance-for-federal-employees/
https://www.caranddriver.com/car-insurance/a35723520/standard-car-insurance-coverage/
https://www.caranddriver.com/car-insurance/a35865793/best-car-insurance-for-college-graduates/
This content is created and maintained by a third party, and imported onto this page to help users provide their email addresses. You may be able to find more information about this and similar content at piano.io
Most Related Links :
reporterwings Governmental News Finance News