News
Best UV Sanitizers to Keep Phones, Surfaces, and Rooms Clean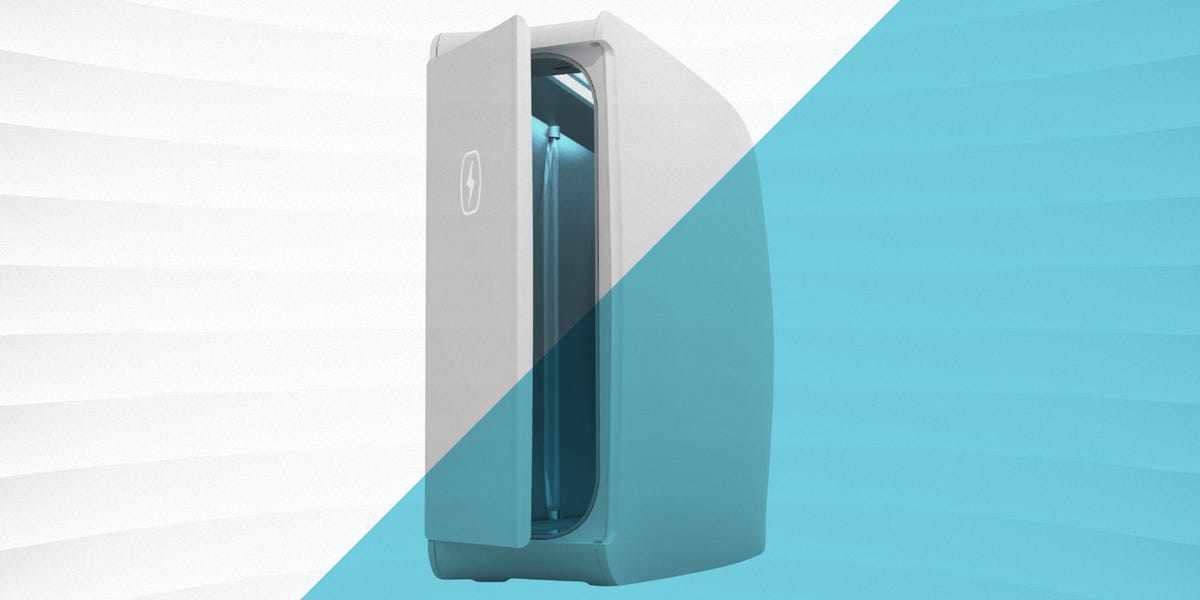 Staff, Courtesy of PhoneSoap
Your phone is filthy—riddled with more bacteria per square inch than a toilet seat or kitchen countertop. But unlike those surfaces, you can't really spray and scrub a mobile device, can you? You need an ultraviolet (UV) light sanitizer.
UV sanitizers use a particularly damaging band of ultraviolet radiation known as "UV-C" to kill germs, including both viruses and bacteria. According to some research, UVC may even be effective at killing the SARS-CoV-2 virus. But not all UV sanitizers are alike—they vary greatly in design, cost, and function. So let's take a look at 10 of the best UV sanitizers available.
What to Consider
While UV lights are known to be effective at killing germs, they come with some risks you should know about. The FDA warns, for example, that direct UVC exposure to skin and eyes can cause burn-like skin reactions and eye injuries—so don't look into or expose yourself to the light! Some UVC sanitizers also contain or generate noxious compounds like ozone and mercury, so if the sanitizer breaks it should be immediately disposed of. Ozone, while harmful, is used in the sanitation process of some UV lamps, so operation of these products should always be carried out remotely in another room.
Warnings aside, the majority of UV sanitizers work very well at killing germs. Most are wands, lamps, or cases; you either bathe the device you want to sanitize in the emitted UV light, or you place it in a case to soak up those rays. While cases keep light enclosed and safe from human exposure, they cannot be used to disinfect surfaces. Lamps and wands, on the other hand, run the risk of direct exposure—and, in some cases, ozone exposure—but they can be used to disinfect a wide variety of surfaces and materials.
With all sanitizers, the effectiveness depends on the dose and duration of the UV radiation administered.
How We Selected
We combed through countless user reviews, product specs, and scientific research to identify 10 of the best UV sanitizers around. We did not seek out a specific type of UV sanitizer, and instead sought to provide a balanced mix of cases, wands, and lamps. Because some of these products run with greater health hazards than others, we made sure to point out those risks where appropriate.
The COVID-19 pandemic drove a surge in demand for disinfectants and sanitizing devices, resulting in an impressive range of nifty perks and capabilities. For example, some UV sanitizers include built-in chargers and timers, while others are capable of disinfecting water. In making our picks, we tried to offer a balance of options to suit the full range of needs people may have.
1
Best UV sanitizing case
HomeSoap UV Sanitizer
PhoneSoap
amazon.com
$199.95
It's easy to imagine a situation where, having completely sanitized your phone, you find yourself wanting to disinfect other household items, such as keys, utensils, credit cards, baby bottles, TV remotes, toys, and tablets. The HomeSoap UV Sanitizer can handle all of that and more with complete 360° UVC light penetration.
With an interior spacious enough to sanitize an Apple iPad, the HomeSoap is a fully capable tool for keeping your home (mostly) free of germs. It's certainly not cheap, but users credit its stylish design and lasting performance. 
Some people have also complained about a metallic odor that gets emitted when in use, but in all, it's still one of the most highly praised and reviewed UV sanitizers around.
Stylish design
Spacious interior allows for cleaning of many objects
360° UVC penetration
Pricey
Metallic odor (ozone) during operation
2
Best UV sanitizing wand
VANELC UV Light Sanitizer Wand
The chief appeal of UV sanitizing wands is that they're mobile; you can simply wave the device over a surface or item to sanitize it. The Vanelc UV Light Sanitizer Wand is among the best reviewed and most popular wands available. It emits UVC light and claims to be able to sanitize 99.99 percent of germs within eight seconds. Conveniently, it also includes a USB-C charger.
As you might expect, UV sterilizer wands run with higher health risks than cases, as the emitted light can irritate or damage exposed eyes or skin. It's recommended that you keep the wand away from children, avoid touching your skin or eyes while in use, and avoid any long-term exposure.
Convenient design
Affordable
Sanitize pretty much anything
Potentially damaging to skin and eyes
3
Best UV sanitizer lamp
Tool Klean UVC Tabletop Room Sanitizer
Tool Klean
amazon.com
$269.00
If you're looking for a whole room sanitizing solution, you might consider a UV sanitizer lamp. Just like sanitizing wands, tabletop UV emitters bathe an area in UVC light. That means no humans or pets can be present while the lamp is in operation! (The delay timer helps toward that end.)
The lamp design allows for a more seamless and hands-free experience, allowing you to disinfect whole rooms in 15 minutes. It's a good solution for salons, medical offices, or other public environments with lots of germs coming and going. One bit of warning: User reviews warn that indoor plants don't fare well under the Tool Klean's harmful rays, which makes sense.
Whole room sanitization
Effective cleaning for public spaces
Pricey
Potentially harmful
4
Best UV sanitizer for baby stuff
Munchkin Portable UV Sterilizer and Sanitizer Box
Munchkin
amazon.com
$19.99
Smartphones are not the only everyday items in need of occasional cleaning. Pacifiers, toys, baby bottle nipples, and other common baby items often run a direct line from germ to mouth with no intervention. The Munchkin Portable Sterilizer is designed to safely sanitize all those baby items in less than a minute.
User reviews praise the compact, child-safe design and long lifespan. However, many people were quick to complain about how the device is powered. While it can plug into a wall socket via USB, it requires AA batteries for on-the-go use. Not a bad trade for $20.
Very portable
Cheap
Great solution for new moms and dads
5
Best UV sanitizer light bulb
Black Magic 3D Germicidal UV Sanitizer Light Bulb
Black Magic 3D
amazon.com
$21.99
Another highly effective but potentially risky solution, the Germicidal UV Sanitizer Light Bulb is designed to plug into any light socket for disinfecting large rooms. Like the tabletop lamp, the UV Sanitizer Light Bulb emits UVC light and is meant to operate with no humans or animals in the room.
The lightbulb design means it's a lot cheaper than tabletop UV lamps, but also more rudimentary. The bulb has no delay timer, so it's best to install it in a lamp with a timer or in a light fixture with an outside wall switch. (You could also remotely control it via a circuit breaker.) The bulb also emits ozone, which is meant to disinfect areas that the light cannot reach. 
Clearly, this sanitizer bulb from Black Magic 3D is fit for people who know what they're doing.
Very cheap
Whole-room sanitation up to 400 sq ft.
Ozone sanitizes shaded areas
6
Best UV sanitizer water bottle
CrazyCap 2.0 UV Water Purifier
CrazyCap
amazon.com
$69.95
When you're in the great outdoors, water is always a concern. To properly sanitize water collected from natural sources you either need to boil it, filter it, or sanitize it with purification tablets—sometimes all three. Another option is to sanitize it with UVC light.
The CrazyCap 2.0 is a basic water bottle with a UV light in the cap. When screwed on and activated, the light can kill 99.9% of germs that may be lurking in your water in only a minute. It's also insulated and BPA-free, making it a fresh and healthy container for water on trips to the outdoors. That being said, as a battery-powered device, you wouldn't want to rely on this thing as your only means of disinfecting water in the wild.
Water bottle and UVC sanitizer
Ideal for outdoor use
Fast acting
Can't replace traditional sanitation methods
7
Best budget UV sanitizer lamp
Proaller UV Germicidal Lamp
PROALLER
amazon.com
$39.99
UV sanitizer lamps may offer the whole-room disinfecting solution you're looking for, but maybe you don't want to spend hundreds of dollars for the privilege. This 36-watt UVC lamp with ozone is just $40 and can disinfect a full 360-degree area. It includes a timer switch with remote control, allowing you to operate the lamp safely out of sight.
The ozone smell may prove irritating, but the lamp is designed to work with the ozone to disinfect areas of a room not reached by UV light. Again, that means not entering the room for perhaps an hour or more after sanitation. Some user reviews complain about the lamp having a short lifespan, but that's a risk you always run with products this cheap.
Very affordable
Whole-room sanitation
8
Best portable UV sanitizer
HoMedics UV Clean Sanitizer Bag
Bring your UV sanitizer on the go with the HoMedics UV Clean Sanitizer Bag. This secured, zipper bag allows you to sanitize all kinds of handheld and pocket items with the efficacy of a tabletop UV lamp. It uses UVC light to kill 99.9% of germs, and can complete a disinfecting cycle in less than a minute.
The HoMedics bag is ideal for travel or anyone who has a need for a more on-the-go sanitation solution. It's small enough to fit in a backpack or handbag, but large enough to fit smartphones, keys, wallets, eyeglasses, baby bottles, and other common items inside of it. There are a lot of user reviews complaining about the HoMedics bag's effectiveness, so consider those claims as you will.
Very portable
Fabric shell with zippered opening
Affordable
Short battery life
Concerning user reviews
9
Best UV Sanitizer for Phones
PhoneSoap 3 UV Cell Phone Sanitizer and Dual Universal Cell Phone Charger
Another compact, portable option for smartphones, the PhoneSoap 3 adds charging capabilities to a familiar UV sanitation package. Although the case is designed to fit most smartphones, anything smaller can also be placed inside and disinfected, such as keys, credit cards, watches, and headphones. The USB and USB-C ports provide extra convenience with universal charging capabilities, and it comes in six different colors.
For all its convenience, however, the PhoneSoap 3 has quite a few user reviews complaining about longevity. The sanitizer is not exactly cheap, so those reviews may be worth thinking about.
2-in-1 charger and UV sanitizer
Fits more than just phones
Questionable long-term reliability
10
Best Budget UV Sanitizer for Phones
Samsung Electronics Samsung Qi Wireless Charger and UV Sanitizer
If you're in the market for a phone sanitizer but want to spend less than the PhoneSoap 3, check out this cheaper phone sanitizer. It also includes full UVC disinfecting but costs about half the price. The magnetic cover helps protect your items while secured inside, and operation usually only takes about 10 minutes. That's a bit longer than some competing models, but not likely to ruin your day.
The sanitizer also offers USB and Qi wireless charging, making it a viable universal phone charger as well as a sanitizing tool. 
Once again, long-term reliability with this sanitizer is questionable, especially when you consider it's not an official Samsung product. It is merely brand-licensed by Samsung, and some user reviews bear out that warning.
Very affordable
2-in-1 charger and UV sanitizer
Questionable long-term use
This content is created and maintained by a third party, and imported onto this page to help users provide their email addresses. You may be able to find more information about this and similar content at piano.io
Most Related Links :
reporterwings Governmental News Finance News