Entertainment
Warrant Issued for Ex-Disney Star Kyle Massey After Missed Court Hearing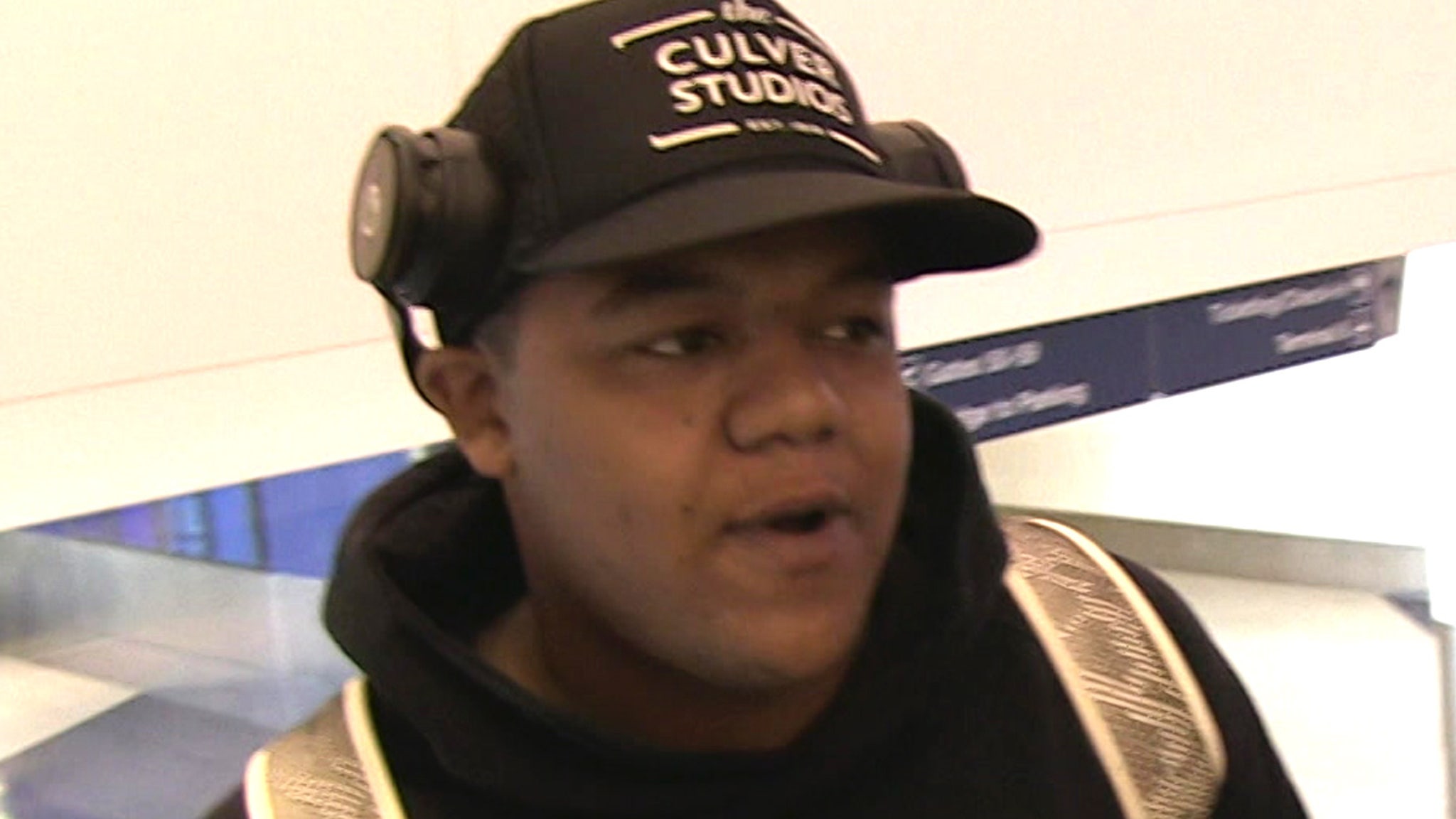 3:38 PM PT — A rep for the King's Co. D.A.'s Office is calling BS on Massey's attorney — telling us they never received any type of communication from Massey or his team, "Further, Mr. Massey, nor any representatives of him, have filed anything in the Court docket."
They continue, "It is possible that Mr. Massey's attorney is calling the wrong office. It's also worth noting that Mr. Massey previously acknowledged the filing of the case in past media articles since the first arraignment date, which also included today's new arraignment date. There's no misrepresentation here. Quite simply, Mr. Massey did not appear in court."
Former Disney star Kyle Massey is now a wanted man — TMZ has learned a Washington State judge just signed a warrant for his arrest after he missed his arraignment in his immoral communication with a minor case.
Massey had been scheduled to appear for his arraignment Monday morning in King County, but prosecutors say the kid star never showed up … so the judge ended up signing a $100k warrant for the actor's arrest.
Massey missed his arraignment in late June, so it was re-scheduled to today … but with Massey not showing up again, it seems the judge was fed up and now the actor's a wanted man.
As we reported … Massey — best known for playing Cory Baxter on Disney shows "That's So Raven" and "Cory in the House" — was charged with 1 count of communication with a minor for immoral purposes after prosecutors allege Kyle sent pornographic material to a 13-year-old girl he knew.
Prosecutors say Massey allegedly sent sexually explicit content to the girl from December 2018 to January 2019. As we told you, the case involves the same accuser as the civil suit we covered in March 2019.
You'll recall Massey was sued for $1.5 million for allegedly sending "numerous sexually explicit text messages, images, and videos" via Snapchat. He claimed he was being extorted.
Massey's lawyer, Lee Hutton, tells TMZ … Massey's legal team has made several phone calls to the King County DA's office but claims they've not yet gotten a courtesy response.
Hutton also says Massey has not been served and says they're "concerned with the misrepresentations made in court. Indeed, we will move forward to defend these allegations but also determine why due process has not been followed."
Originally Published — 12:47 PM PT
Most Related Links :
reporterwings Governmental News Finance News