Entertainment
Wow, I Actually Want All of These Wallets From Amazon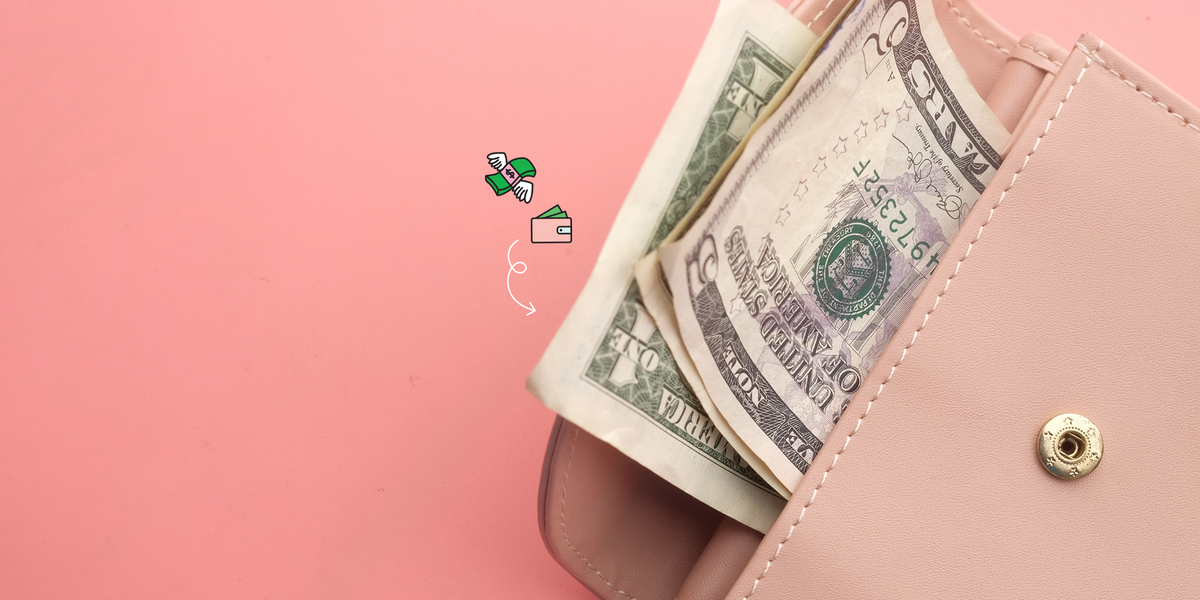 Okay, I'll say it: Wallets are an underrated accessory. Maybe it's because they don't get as much airtime as purses (considering they usually lie at the bottom of said purse, somewhere near a forgotten lip gloss). But! This doesn't mean they aren't worth investing in. Your credit cards, cash, and punch cards that are halfway to scoring you a free coffee have to live somewhere, after all. And that somewhere should definitely be in one of the cutest and best wallets on Amazon. Trust me, there are so many seriously gorgeous picks on the 'Zon, just waiting to get stuffed into your fave tote.
Maybe you're a fan of the classic, sleek black wallet. Guess what? Amazon's got it. (Did you ever even doubt?) Or perhaps you're more of a quirky maximalist who loves to make a good statement, no matter the accessory. Amazon's got the perfect wallet for you, too. Simple, over-the-top, and everything in-between, consider the world (read: Amazon) your oyster. Because honestly, if you're still using the wallet you bought 10 years ago at the mall, it's seriously time to upgrade, bb. You can thank me when paying the check at dinner suddenly feels much chicer.
Advertisement – Continue Reading Below
1
This Classic Brown Wallet
Mini Compact Zip Wallet
The Marc Jacobs
amazon.com
$130.00
For those who always stand by a classic brown wallet, this one's for you. It's small, too, so you can expect it to fit inside just about any purse.
2
This Tie-Dye One
Snapshot Mini Compact Wallet,
The Marc Jacobs
amazon.com
$160.00
If you wanna get a little trendy with your wallet, opt for this tie-dye pick.
3
This Lovely Lavender One
Small Wallet with Leather Leaf Pendant
Lavender is so in right now, and I can't help but fall in love with this simple (yet chic!) wallet.
4
This Blue Card Case
Robinson Card Case
Tory Burch
amazon.com
$98.00
This baby blue card case from Tory Burch is just *chef's kiss* in my eyes. It feels so elegant without even trying.
5
This Striped Beaut
Logan Leather Wallet
This pick is totally classic, but with a bit of a bold streak. It's simple enough to use for years to come without looking dated—a win-win!
6
This Zip-Around Cutie
Zip Around Card Case
3.1 Phillip Lim
amazon.com
$95.00
Mmm, we love a classic. This light pink 3.1 Phillip Lim wallet is so perfect for everyday use. And who can resist a light pink?
7
This Wristlet Wallet
Storm Wallet
No need to take a purse with you to the bar when you have this seriously stunning wristlet wallet. There's no way you'll lose this thing (hopefully).
8
This High-Capacity Wallet
Tri Fold Wallet
Big Skinny
amazon.com
$25.50
For those who want something bold and extremely useful, this patterned wallet is sure to check all your boxes. FYI, it holds 25-30 cards. Can you believe it?
9
This Minimalist Pick
Passenger Large Wallet
rag & bone
amazon.com
$175.00
Of course, if brown isn't your go-to wallet color, allow me to introduce you to this very sleek, black wallet. This one is big, and has 7 (!) card slots.
10
This Ice Cream Dream
Valfre Lucy Ice Cream Truck Zip Around Wallet
Valfre is known for their seriously cool art, and now you can have it on your wallet. Honestly, this pick just feels very irreverent to me—in the best way, of course.
11
This Artsy Bb
Oscar RFID Cardholder
Herschel
amazon.com
$31.94
There's just something about anything from Herschel Supply Co. that makes me feel artsy. Pair this with a matching backpack from the brand, and you're really living the dream.
12
This Inexpensive Must-Have
Genuine Leather RFID-Blocking Wallet
FALAN MULE
amazon.com
$24.99
You really can't miss with this neutral leather trifold wallet for under $25. It has 24 card slots and a wristlet detail. What's not to love?
13
This Best-Seller
RFID-Blocking Bifold
Travelambo
amazon.com
$14.99
This trifold wallet has a rating of 4.6 out of 5 stars on Amazon, with over 31,000 reviews. Personally, I love this green option, but it comes in plenty of other colors too.
14
This Red Hot Wallet
HOBO Rachel Rio One Size
Little red dress? How about a little red wallet? This pick from HOBO is too cute to pass up.
15
This Wallet of Many Faces
Habesha Women African Small Zipper Coin Pouch
Thrifty Upenyu
amazon.com
$19.99
And in case you wanted another statement-making wallet option, we also have this hand-printed coin pouch that deserves a spot in your accessories collection.
This content is created and maintained by a third party, and imported onto this page to help users provide their email addresses. You may be able to find more information about this and similar content at piano.io
Advertisement – Continue Reading Below
Most Related Links :
reporterwings Governmental News Finance News