Health
Why the air quality in Philly might be worse than we know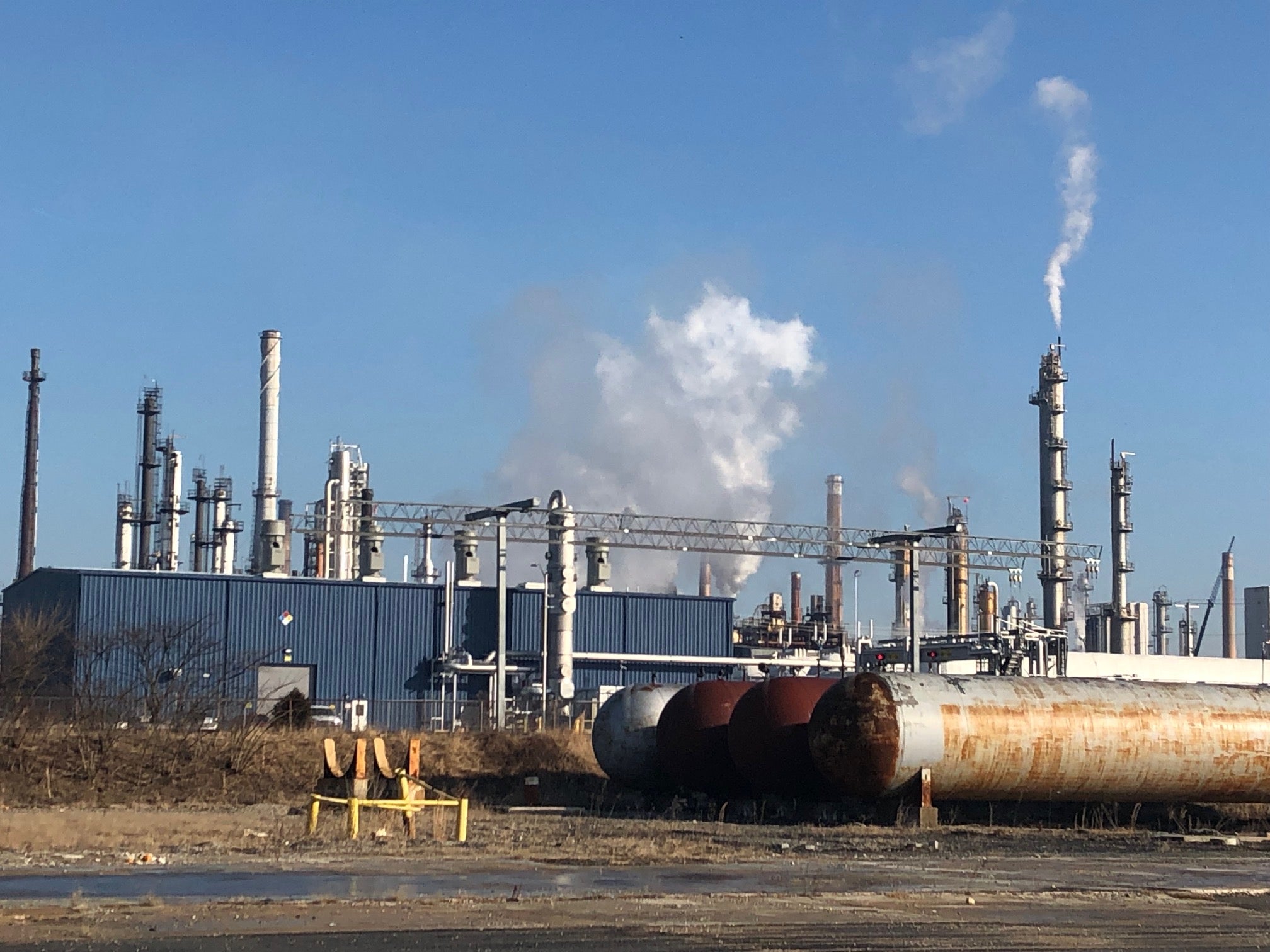 "Philadelphia County was the worst in the area for ozone smog and got an F grade. Even though it did improve compared to last year's measurement, an F is still an F," Stewart said.
The report takes on new meaning in light of health disparities highlighted by the pandemic — the coronavirus imperils those with compromised respiratory systems — and a new study that shows a link between ozone and fine particulate matter pollution and childhood asthma in Philadelphia between 2011 and 2014.
"Asthma seems to be a little more common in Black communities, underserved communities for a number of the social determinants health reasons. But that also seems to mirror where a lot of the data from our … report shows the air quality to be more at risk as well," said Albert Rizzo, the Lung Association's chief medical officer. "We know that bad ozone days and we know high particulate matter causes increased flare-ups in patients with asthma, [the need for] emergency room hospitalizations, medications, and other lung diseases like COPD."
Yet Jane Clougherty, an associate professor at Drexel University's Department of Environmental and Occupational Health, said that while the new report is cause for concern, it's what remains unmeasured in the area that worries her most.
"There was a great deal of attention to ambient fine particulate matter and ozone nationally brought from an EPA regulatory or quality standpoint, as well as the larger research on air quality and children's health, and air quality and asthma, in the Philly region," she said. "However, those are not necessarily the most important pollutants that we should be focusing on."
Clougherty said the City of Philadelphia is not doing enough to measure the presence of cancer-causing chemicals like volatile organic compounds (VOCs) in the air throughout the metro area, and that despite more recent attempts to study air pollution in detail, the city's Department of Public Health Air Management Services (AMS) has not added crucial markers and refinery indicators specific to industry in the area to its list of pollutants.
"We have a confluence of multiple refineries in our region, a major airport, a major ports shipping complex, as well as the I-95 corridor. So we have a great complexity of very large air pollution sources, clustered in one part of our city," Clougherty said. "And that really has not been appropriately disentangled. Because in part, we've been thinking about pollutants that are nationally relevant, not really thinking about the things that are relevant here in Philly. And that's really a shift we need to make."
But for that shift to happen, Clougherty said, more data must be gathered to understand the extent of the problem. Following the Philadelphia Energy Solutions refinery explosion and shutdown in 2019, the city undersampled air quality in especially vulnerable neighborhoods, leaving academics with more questions than answers, she said.
Most Related Links :
reporterwings Governmental News Finance News