Tech
Digitize Your Photo Collection With the Best Photo Scanners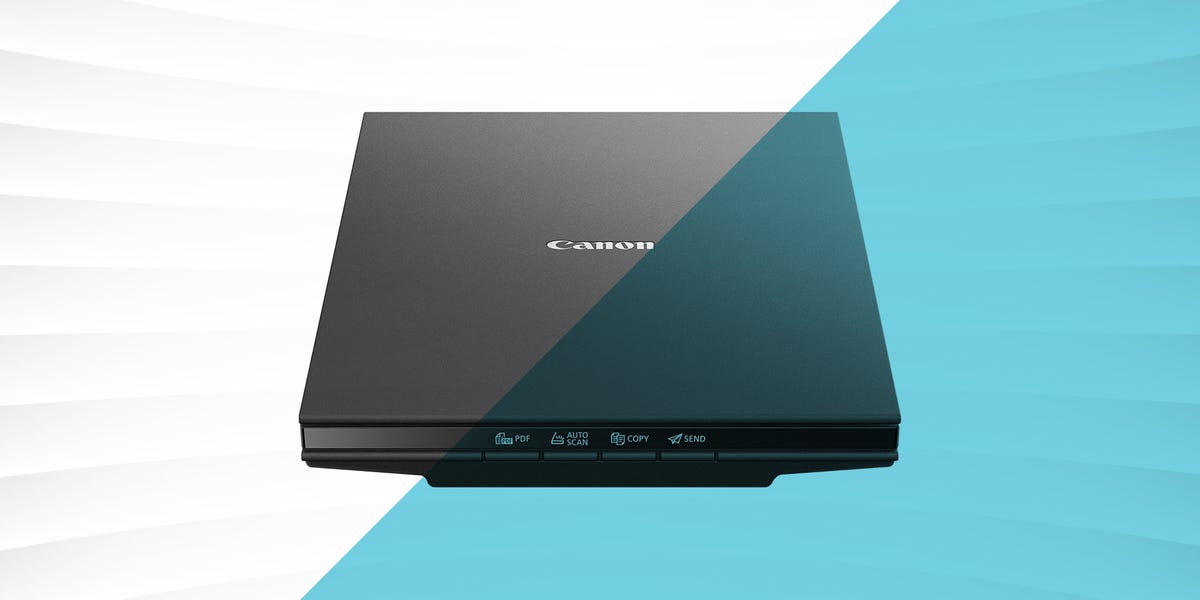 Although most people take photos on their smartphones now, physical media was once much more common. Many people have tons of photos that they cherish, but only have one copy with no backups. A photo scanner allows you to digitize these old photos and make sure they're never lost to time. Photo scanners are also a great tool for photographers who prefer to shoot on film. Since photo scanners are a fairly niche technology, there aren't a ton of options out there. So, if you want to make sure you get the right one, you've come to the right place. We broke down what's available right now so you can get the photo scanner that fits your individual needs.
What to Consider
When it comes to photo scanners, there are a few factors you need to keep in mind to help you make a purchasing decision. They include:
Resolution: One of the first factors you'll want to consider is what resolution the scanner is able to convert the pictures to. This is measured in dpi, or dots per inch. The higher the dpi, the more detail you'll be able to scan in.
Interface: Most scanners will be able to connect through USB, but some have Wi-Fi capabilities. If it's important for you to connect to your scanner wirelessly, you'll want to check to see if it supports that interface.
Software: Photo scanners will come with software that allows you to view, edit, and save your photos. Some even come with retouching capabilities to remove scratches and other digital imperfections.
Speed: You'll want to consider the feeder capacity or the speed of the scans. If a scanner has a large feeder capacity, you're able to do bulk scans of a lot of pictures. Otherwise, you'll need to do one at a time, which means scanning speed is even more important.
Capabilities: Finally, if you want to scan in photo negatives or film strips, you'll want to make sure you choose a scanner that has this capability or that has an adaptor for this purpose.
How We Selected
To choose these scanners, we looked for options that work for a variety of needs. We then categorized them to make it easier for you to quickly choose the one that's best for you. In addition, we made sure to check reviews and only included options that have at least four stars or more on Amazon. We also checked picks from reputable publications like PCMag, TechRadar, and other specialty photography blog sites. By carefully considering all of these factors and comparing specs, we narrowed our selection down to the list below. Read on to find the right scanner for you.
Advertisement – Continue Reading Below
1
Best Overall
Epson Perfection V600 Photo Scanner
Key Specs
• Resolution: 6400dpi
• Interface: USB
• Speed: Scans multiple photos
If you're just seeking a great all-around option for photo scanning, you can't go wrong with the Epson Perfection V600. This photo scanner does pretty much everything you need, plus a little more.
The scan resolution of 6400dpi gives you plenty of detail and clarity, and you're able to scan everything from your old photos to negatives and slides. The Digital ICE technology also lets you remove imperfections like scratches from old photos. It's a great overall option at a decent price.
Scans film slides, negatives, and photos
Digital ICE removes imperfections
Decent price
Good resolution
Interface is USB only
Fairly bulky
2
Best Budget Option
Canon CanoScan Lide 300 Photo Scanner
Key Specs
• Resolution: 2400dpi
• Interface: USB
• Speed: One photo at a time
If you're not needing anything too fancy, try the Canon CanoScan Lide 300. This is one of the most affordable options at just under $70. It also has a respectable optical resolution of 2400dpi. The image enhancement features also help with fading and other imperfections from your old photos. 
This scanner works fine for old photos, but you'll need to look elsewhere if you're looking to scan film slides and negatives. That being said, it's nice that you can also use this for receipts and other paper documents.
Very affordable
Decent resolution
Barebones software included
Not able to scan many formats
3
Best for Scanning in Bulk
Epson FastFoto Scanner
Key Specs
• Resolution: 1200dpi
• Interface: Wi-Fi enabled
• Speed: Scans multiple photos
If you're wanting to convert a lot of pictures to digital at once, the Epson FastFoto Scanner is the scanner for you. You can load up the tray with up to 36 photos at a time. 
You can also choose what resolution you want, with 300dpi for easy sharing and storage, 600 dpi for archiving, and 1200dpi for high quality. The wireless interface makes it easy to connect to your device and start storing your photos digitally. The downsides to this scanner are the hefty price tag and the lack of format versatility.
Scans photos quickly and in large batches
Multiple resolution options
Wi-Fi interface
Expensive
Resolution isn't as high as other options
Can't scan negatives, film, etc.
4
Best Resolution
Canon CanoScan 9000F Photo Scanner
Key Specs
• Resolution: 9600dpi
• Interface: USB
• Speed: One photo at a time
You might recognize the CanoScan line from our budget option, but unlike the Lide 300, the CanoScan 9000F is anything but bare bones. This scanner was built to get the highest level of detail possible with a whopping optical resolution of 9600dpi. 
An included adapter also allows you to scan film and slides. The retouching technology can automatically reduce fading, scratches, dust, and more. Zero warm-up time and the auto-scan technology also make it simple to set up and use.
Highest resolution
Zero warm-up time
Auto-scan
Automatic retouching
Scan negatives, film slides, and more
Expensive
Only USB connectivity
High resolution means huge file sizes
5
Best for Photography Professionals
Epson Perfection V850 Pro Photo Scanner
Epson
amazon.com
$1,123.89
Key Specs
• Resolution: 6400dpi
• Interface: USB
• Speed: One photo at a time
The Epson Perfection V600 won our best overall spot, but the Perfection V850 Pro is our favorite pick for professional photographers. The V600 is great for casual users, but if you're serious about getting the highest quality out of your film and photos, the V850 Pro is hard to beat. The price is also something that only professionals would probably be willing to pay. 
This scanner tops out at an amazing 6400dpi and is great for scanning film slides and photos. The V850 Pro has a high dynamic range and Digital ICE technology to bring your old photos to life and reproduce colors as close to the original as possible.
High resolution
Great retouching technology
Scans film slides and photos
Expensive
No Wi-Fi connectivity
6
Best Portable Option
Doxie Go SE Wi-Fi Scanner
Key Specs
• Resolution: 600dpi
• Interface: Wi-Fi enabled
• Speed: One photo at a time
If you need a scanner that fits in a backpack, go with this Wi-Fi photo scanner from Doxie. You can sync the Doxie anywhere thanks to the integrated Wi-Fi and you can even download an app to make it easier. The Doxie is about the size of a rolled-up magazine and can be recharged for easy on-the-go use. 
The 600dpi resolution isn't the highest out there, but is plenty for such a portable option. The Doxie isn't made with photos specifically in mind, though, so it might not be quite as great as other options that were made for that purpose—but it does make it easy to scan documents. 
It's also convenient since it comes with an SD card for you to store things on and upload to a computer later.
Highly portable
Rechargeable
Wi-Fi connectivity
SD card included
Versatile
Only photo formats are scannable
Fairly expensive
Resolution is low compared to other similarly priced options
7
Most Versatile Option
HP Envy All-in-One Photo Printer
Key Specs
• Resolution: 2400dpi
• Interface: Wi-Fi enabled and USB
• Speed: Scans multiple photos
Not everyone needs something as specific as a photo scanner. If you're wanting to scan photos but would also like your device to have some more versatility, you might enjoy the HP Envy All-in-One Photo Printer. This printer can scan photos, but also print, copy, and fax. In short, you can have a functional printer as well as something that lets you scan photos. With that being said, since it's not photo-specific, the type of photo scans you can do is going to be limited. That means no negatives or film.
Versatile functionality
Wireless
Lack of photo-centric features
8
Best for Macbook Users
Canon ImageFormula RS40 Scanner
Key Specs
• Resolution: 1200dpi
• Interface: USB
• Speed: Scans multiple photos
If you're a Macbook user, some of these options might give you trouble with compatibility. That's not the case with the Canon ImageFormula RS40 Scanner, which is compatible with a wide range of operating systems. 
This scanner can handle a range of photo sizes, has a great 1200dpi resolution, and allows you to scan quickly with an automatic feeder. With up to 30ppm of color photo scanning, you'll be able to quickly digitize your backlog of physical photos. The included software will also help retouch and sharpen your photos.
Wide range of OS compatibility and easy to use
Automatic feeder
Good resolution
Expensive
Lack of format versatility, no film, negatives, or slides
No Wi-Fi connectivity
9
Best Middle of the Road Option
Plustek Photo Scanner
plustek
amazon.com
$199.00
Key Specs
• Resolution: 600dpi
• Interface: USB
• Speed: One photo at a time
The Plustek Photo Scanner is a good mid-range option that splits the difference between our budget and our high-tier options. Although this one doesn't support film and slides, you can easily scan your photos quickly with this scanner. 
The 300dpi and 600dpi resolution options aren't the highest available, but it does make storing and scanning go faster.  The software included also has plenty of options for retouching and sharpening older photos. In short, if you need something relatively affordable, that scans easily and lets you edit easily, this is a pretty good choice.
Easy scanning
Easy-to-use editing software
Affordable price point
Lack of format versatility
No Wi-Fi connectivity
10
Best for Film Scans
Kodak Slide N Scan Film Scanner
Key Specs
• Interface: HDMI
• Speed: Scans multiple film strips
The adaptors for scanning film in some of these photo scanners can sometimes be a bit frustrating to use. If your primary goal is just scanning film, then the Kodak Slide N Scan Film Scanner is the choice for you. This scanner allows you to scan 50mm slides and comes with adaptors for 135, 110, and 126mm films. 
You simply feed your film through the loader and it allows you to view and edit the photo on a 5-inch LCD display. You can then save them to an SD card. This scanner allows for 14MP and 22MP resolution and can handle both color and black-and-white negatives.
Makes scanning film easy
Bright display for viewing and editing
Only made for film, so less versatile than other options
11
Best Novelty Option
Kodak Mobile Film Scanner
Key Specs
• Interface: Battery-operated
• Speed: Scans one film strip or photo at a time
If you're just wanting to have some fun with your film scans, Kodak's mobile film scanner is an awesome choice. It's super affordable and lets you download a smartphone app to 35mm slides to life. Just put your slides in the tray and you can use the app to add borders, effects, retouches, stickers, and more. 
This little cardboard creation is highly portable and is fun to mess around with if you're wanting to relive some film memories you've had stored away.
Easy to use
Affordable
Portable
Fun
Just a toy, not the ideal way to digitize these memories
Only works with film slides
This content is created and maintained by a third party, and imported onto this page to help users provide their email addresses. You may be able to find more information about this and similar content at piano.io
Advertisement – Continue Reading Below
Most Related Links :
reporterwings Governmental News Finance News