News
Ugh, I wish this portable EV charger concept was already a reality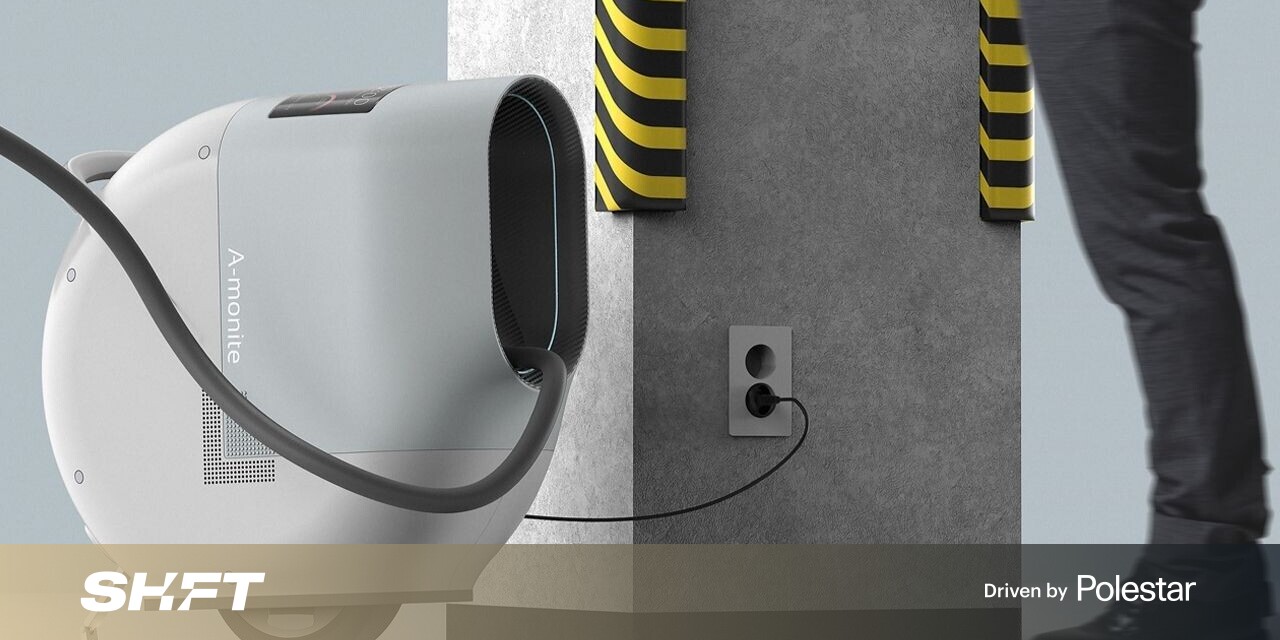 EVs are booming, but range anxiety is still holding drivers back from making the switch to electric power. But what if there was a portable fast charger than could juice up an EV anywhere, anytime? I'd say that could convince even the most skeptical crowd.
Aiming to shake up how people think of electric vehicle ownership, designer Chang Joong Lee has created a concept portable charger called the "A-monite." 
The inspiration came from the shape of ammonites, as the name reveals, and the charger takes a roundish form with a cable coiled up within the body.
What I really like about the idea, is that the A-monite would have both the charger and the cable built-in, which would make the overall process very easy. To that end, Lee's brain baby also features an adjustable handle, with which it can be carried, and a strand to hold it steady. 
The A-monite would also allow you to measure your electricity usage through an RFID card, and to choose your charge mode as well.
Finally, although there isn't any specific information on the desired output, the basic idea is that the portable machine would be a fast charger — making topping up your EV a breeze.
I know that A-monite is only a concept for now, but I have to admit that having a portable fast charger which you could simply carry around in your boot would be a real game-changer.
I'm also a tech optimist, so I don't think it's unreasonable to assume we'll see chargers like these develop in the near future. But let's hope that the petrol Luddites will be convinced to join electric mobility long before that.
HT – Yanko Design 
---
Do EVs excite your electrons? Do ebikes get your wheels spinning? Do self-driving cars get you all charged up? 
Then you need the weekly SHIFT newsletter in your life. Click here to sign up.
Most Related Links :
reporterwings Governmental News Finance News